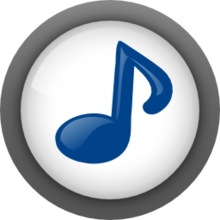 The KDE music player daemon (MPD) client cantata has reached version 1.3.0 with new features and improvements. This tutorial will show you how to install or upgrade in Ubuntu 14.04, Ubuntu 13.10 via PPA.
As you may know, Cantata is yet another client for the music player daemon (MPD). Originally started as a fork of QtMPC, the code is now very different. Cantata 1.3.0 was released on February 20 with following changes:
Basic undo/redo for playqueue.
Search tab – searches performed via MPD. This tab is hidden by default.
Optionally cache scaled covers, to improve loading of albums view. (Displaying of covers should be faster after 1st run, when the scaled contents are saved)
Only start internal HTTP server when required, and stop after last non-MPD track removed from playqueue.
If listallinfo fails then use lsinfo recursively to retrieve the music collection. listallinfo requires more memory with MPD 0.18, and has been reported to fail for large collections.
Cache folder listing (as per music collection), if folders view is used.
Better support for Mopidy (requires Mopidy 0.18, or newer)

More details check the changelog file in the source tarball.
Install Cantata:
Press Ctrl+Alt+T on keyboard to open the terminal. When it opens, run the commands below one by one to install or upgrade Cantata from PPA:
sudo add-apt-repository ppa:ubuntuhandbook1/cantata

sudo apt-get update 

sudo apt-get install cantata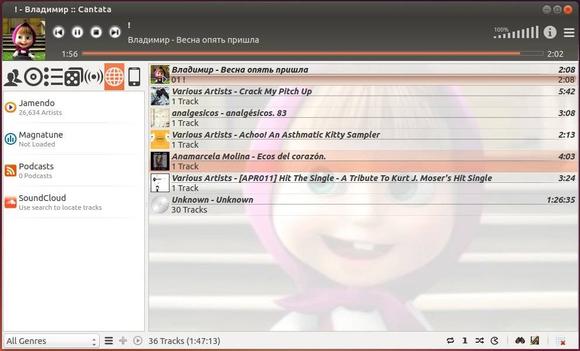 NOTE: Got an error building the source tarball. I've asked the developer for help, the PPA will be ready as soon as I solved the error. — fixed by updating to 1.3.0.1.