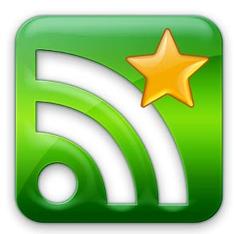 QuiteRSS, an open-source cross-platform RSS/Atom news feeds reader has released version 0.15.1 with integrated Adblock , other new features and bug fixes. This simple and brief tutorial is going to show you how to install or upgrade the most recent QuiteRSS 0.15.1 in Ubuntu 13.10, Ubuntu 12.04 and Ubuntu 12.10 via PPA.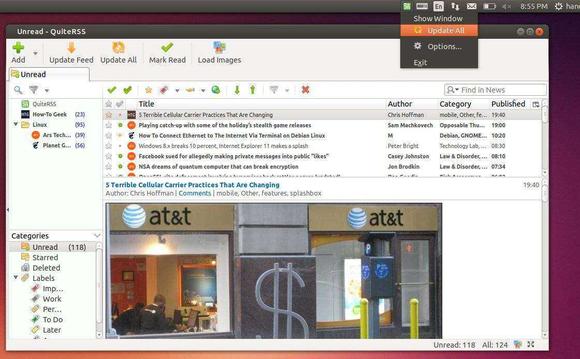 QuiteRSS 0.15.1 changelog:
Changed: Download manager. Displays size and time after downloading file
Fixed: Incorrect application startup if path to database contains a "'"
Fixed: Displays a menu bar after exit from full screen mode
Fixed: Saving toolbar feeds
Main: Adblock integrated
Added: Support for feeds with local path (file://)
Added: Embedded browser. Determining and adding feeds from web sites
Added: Notifications. News grouping – display feeds title
Added: Notifications. Button to delete news
Added: Notifications. Button to mark read every news
Added: System tray. Mane item "Mark All Feeds Read"
Added: Option "Show close button on tab"
Added: Tab "Information" to "About" dialog
Added: Language: Galician
Changed: GUI. Visual tweaks
Changed: The process of news deletion is sorted by date of publication
Changed: RTL-model of news for Arabic and Persian languages
Changed: Process of displaying of the splash screen
Fixed: Wrong codepage while importing feeds
Fixed: Processing feeds that contains '&' symbol
Fixed: Processing some feeds that contains 'br' tag within the news
Fixed: Application activation after opening of the link in external browser and minimizing to tray
Fixed: Options dialog didn't fit monitors with low resolution
Fixed: Reset options while switching on tab that contains category
Fixed: Application crash when open "Options" dialog if "Downloads" tab is active
Fixed: Feed option "Disable update"
Install QuiteRSS:
Press Ctrl+Alt+T on your keyboard to open a terminal window. When it opens, paste the command below and hit Enter to add the official PPA (Personal Package Archive) to your system and type in your password when prompt.
sudo add-apt-repository ppa:quiterss/quiterss
Then update your system package lists and install or upgrade the RSS reader:
sudo apt-get update; sudo apt-get install quiterss
That's it. Enjoy!