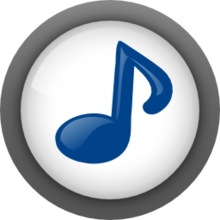 Cantata, a (yet another) client for the music player daemon (MPD), just reached v1.4 with new features and many improvements.
Cantata started off as a fork of QtMPC, mainly to provide better KDE integration – by using KDE libraries/classes wherever possible. However, the code (and user interface) is now very different to that of QtMPC, and both KDE and Qt (Linux) builds have the same feature set.
Features:
Library – sorted as Album Artist (or Artist if Album Artist not set), Album, and finally Track.
Albums – displays albums as icons, sorted by their title.
Folders – displays MPDs virtual filesystem. (This view is hidden by default)
Playlists
Dynamic – dynamic playlists
Streams – allows saving of internet radio URLs, searching for stations via TuneIn or ShoutCast, station listings from; Digitally Imported (+Sky, JazzRadio, RockRadio), TuneIn, IceCast, ShoutCast, SomaFM, etc.
Online – Jamendo, Magnatune, SoundCloud, and Podcasts
Devices – enables copying from/to USB-Mass-Storage (UMS) and MTP devices, and ripping AudioCDs
The sidebar has a context menu, allowing you to control its style and what items are shown.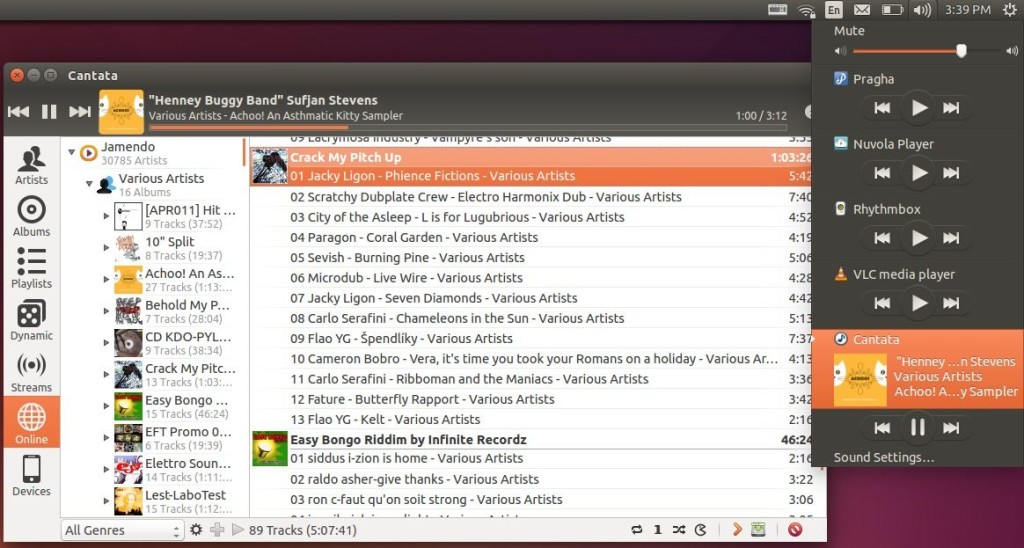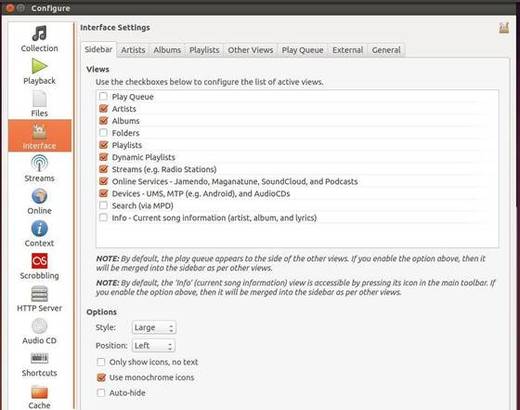 The latest Cantata 1.4.0 was released on July 22, 2014 with below new features:
Use external helper app to read/write tags. Isolates Cantata from TagLib crashes.
Lyrics auto-scroll.
Option to auto-switch to context view.
Toolbar reorganisation.
Comment tag support for tag-editor and dynamic playlists.
Attempt to respect menubar usage of current DE.
Reduce memory used by covers.
Artists and albums with new tracks shown in bold.
'Touch Friendly' option – increases button widths, and makes views flickable.
Multiple genre support.
Streams now stored in '[Radio Streams]' MPD playlist. Compatible with MPDroid development version.
Use MusicBrainz AlbumId (if set) to differentiate albums. This helps if you have multiple releases of the same album.
Search for streams via dirble.
Reduce supplied stream providers to IceCast, ShoutCast, Drible, and TuneIn. Provide dialog to download others from Google drive.
Qt-only by default.
Scrobbling.
Show song lyrics, information, and tags, in context view.
Install Cantata 1.4 in Ubuntu:
Besides building from source, Ubuntu 14.10, Ubuntu 14.04 and Linux Mint 17 users can install this release from PPA.
Press Ctrl+Alt+T on keyboard to open the terminal. When it opens, run the commands below one by one:
sudo add-apt-repository ppa:ubuntuhandbook1/cantata

sudo apt-get update

sudo apt-get install cantata
The above will add my personal PPA and install cantata packages from it. Don't forget to install MPD daemon (available in Software Center) if you don't have it.
If you don't like Ubuntu PPAs, grab the .deb package from HERE.