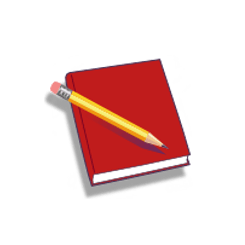 RedNotebook, a graphical diary and journal software, has reached the 1.10 release. Official PPA is ready for Ubuntu 10.04, Ubuntu 12.04, Ubuntu 14.04, Ubuntu 14.10 and their derivatives.
The new version was released this Sunday, features below changes:
Write data to temporary files first to prevent corrupted month files.
Add format button for monospace font. Automatically add the correct format for code blocks.
Show warning for dates before 1900 (not supported by Python's datetime module).
Fix undo/redo.
Don't add unneeded newlines around titles and code.
Install/Upgrade to RedNotebook 1.10:
1. Open terminal (Ctrl+Alt+T) and run below command to add the official PPA:
sudo add-apt-repository ppa:rednotebook/stable
2. Refresh your system package cache:
sudo apt-get update
3. Finally install or upgrade the software:
sudo apt-get install rednotebook
You may skip step 2 & step 3, instead install updates for rednotebook through Software Updater.
If you don't want to add PPA, grab the .deb binary directly from the PPA webpage.