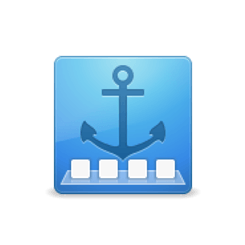 Plank, a lightweight dock launcher, has reached the 0.9.0 release recently with some new features, such as Window Dodge auto-hide and hide/un-hide time delay.
Rico Tzschichholz announced the release on launchpad.net:
"Kanker" is our new feature and bug-fix release on the way to 1.0.

Most notable is that there are now some nice and smooth animations while items are added or removed. Besides that it is possible to set a HideDelay and the good old WindowDodge hide-mode got added. Plank now provides a simple dbus-interface with some methods for remote-controlling. As usual there are changes all over the place which can be studied in the full changelog.

Enjoy,
Plank: Stupidly simple.
Note: There is no stability of ABI/API until further notice!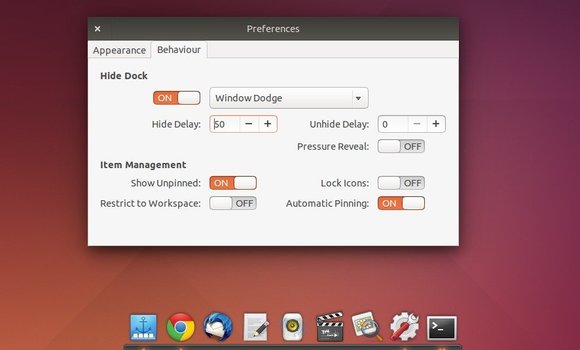 For Ubuntu 12.04, Ubuntu 14.04, Ubuntu 14.10, Ubuntu 15.04 and derivatives, plank dock can be easily installed from the developer's PPA.
Just open terminal and run below commands one by one to add the PPA, refresh system cache, and install plank:
sudo add-apt-repository -y ppa:ricotz/docky

sudo apt-get update

sudo apt-get install plank