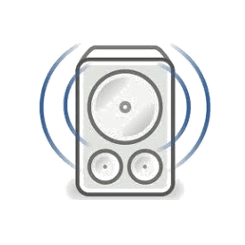 Rhythmbox, Ubuntu's default music player, has reached the 3.3 release recently. It brings new plugin supporting Android devices via gvfs-mtp. Encoding settings are now configurable per device type, and it can force lossless files to be transcoded.
Rhythmbox also brings translation updates and following bug-fixes:
While extracting music from CDs, information in the "Year" field is lost
Typos in documentation
audioscrobbler: Fix displaying icon for libre.fm
JSON import errors
Sync Preferences Missing
iradio: remove Radio GFM
[PATCH] data: Add various mod files as supported MIME types
Don't handle RTL icons manually for GTK+ >= 3.12
error: conflicting types for 'rhythmdb_metadata_cache_purge'
crash when adding files found during startup scan
hangs after handling mod/xm/it (modplug) file when crossfade is enabled
Freezing with crossfade backend and Pulseaudio with GStreamer 1.6.x
commit 85c185d breaks compilation with -Wl,-as-needed
Album-Art caching issue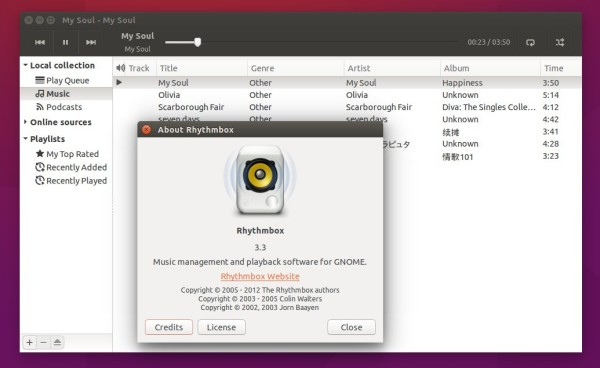 (rhythmbox 3.3 with alternative toolbar plugin)
How to Install / Upgrade Rhythmbox 3.3 in Ubuntu:
David mohammed, a Rhythmbox plugin developer, has made the new release into PPA, available for Ubuntu 15.10, Ubuntu 15.04, Ubuntu 14.04 and their derivatives.
1. Open terminal from Unity Dash, App Launcher, or via Ctrl+Alt+T shortcut key. When it opens, paste below command and hit run:
sudo add-apt-repository ppa:fossfreedom/rhythmbox
Type in your password (no visual feedback just type in mind) when it asks and hit Enter to continue.

2. After that, do upgrade via Software Updater, or run below commands one by one:
sudo apt-get update

sudo apt-get install rhythmbox
3. (Optional) To downgrade to the stock version of Rhythmbox in Ubuntu, use ppa-purge:
sudo apt-get install ppa-purge

sudo ppa-purge ppa:fossfreedom/rhythmbox
via: xpress-ubuntu