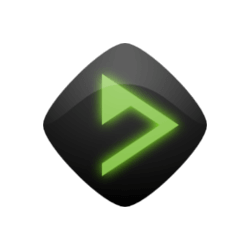 DeaDBeeF music player has reached the 0.7.0 release after almost 6 months of development, which brings various fixes, performance optimizations, and some new features.
Changes since the last DeaDBeeF 0.6.2:
artwork: added cache cleaner, MusicBrainz backend,

configurable default picture, numerous bugfixes,
double-click / middle-click on empty area to create new playlist,
middle-click on playlist to remove it,
highlight current playlist, configurable columns,
sort columns by clicking their headers,

added "Skip to …" next/prev album/genre/composer actions (Christian Boxdörfer)
initial OS X support, with cocoaui, coreaudio and xcode project, only in GIT sources
added center-alignment option to playlist columns (Christian Boxdörfer)
added 1 and 5 second "Seek forward/backward" actions
new title formatting implementation, aiming to be compatible with fb2k, replacing the old one
added libmpg123 support as a 2nd backend to mp3 plugin, as default
added Tabs widget in Design mode
mp3: added LAME preset support
various improvements, fixes, and more and more in the RELEASE PAGE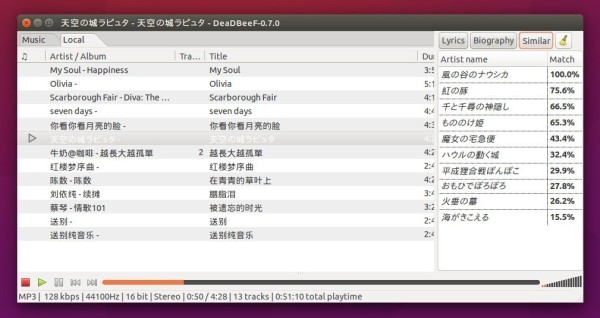 How to Install DeaDBeeF 0.7.0:
You can choose download the PORTABLE build, non-install version (official):
Or install it in Ubuntu via PPA (unofficial but well integrated):
1. For Ubuntu 15.10, Ubuntu 14.04, and Ubuntu 12.04, launch terminal and run below commands one by one:
sudo add-apt-repository ppa:starws-box/deadbeef-player

sudo apt-get update

sudo apt-get install deadbeef
Or download and install the "deadbeef_0.7.0-3~codename~ppa1_i386/amd64.deb" package for 32-bit/64-bit system at THIS PAGE.
2. For Ubuntu 14.04, select download the .deb package for i386 (32bit) or amd64 (64bit) at HERE.