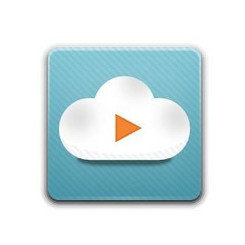 Linux cloud music player Nuvola Player 3 finally goes stable. Its official repository is ready for Ubuntu 15.10, Ubuntu 15.04, Ubuntu 14.04, and derivatives.
Nuvola Player 3 supports various services such as Google Play Music, 8tracks, Amazon Cloud Player, Bandcamp, Deezer, Jango, KEXP Live Stream, Logitech Media Server, Mixcloud, Plex Music, Spotify, TuneIn, Yandex Music.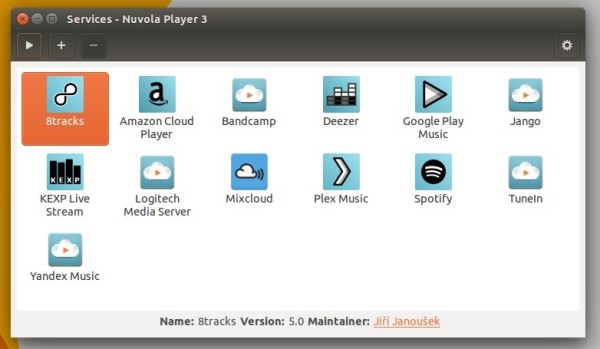 The new release has been rewritten from scratch and contains plenty of improvements over Nuvola Player 2. It features:
built on top of WebKit2Gtk+ so it doesn't need any hacks to support Flash plugin
run multiple services side-by-side, the software creates a desktop application shortcut when a particular service starts
official repositories for Debian, Ubuntu, Fedora.
GTK header bar, client-side-decorations in Gnome.
and more at the release page.
How to Install Nuvola Player 3 in Ubuntu:
Open terminal from Unity Dash, Application Launcher, or via Ctrl+Alt+T shortcut key. When it opens, run below command one by one.
1. Add the official repository.
Paste below command in terminal and hit run:
sudo sh -c 'echo "deb https://tiliado.eu/nuvolaplayer/repository/deb/ wily stable" >> /etc/apt/sources.list.d/tiliado-nuvolaplayer.list'
Type in your password (no visual feedback so just type in mind) when it asks and hit enter.


Here you may replace wily in the code with:
wily — for Ubuntu 15.10 Wily Werewolf
vivid — for Ubuntu 15.04 Vivid Vervet
trusty — for Ubuntu 14.04 LTS, Linux Mint 17.x, Elementary OS Freya, etc.
2. Add GPG key to trust the repository packages.
sudo apt-key adv --keyserver hkp://keyserver.ubuntu.com:80 --recv-keys 40554B8FA5FE6F6A
3. Finally install Nuvola Player 3 via either Synaptic Package Manager after clicking Refresh, or below commands one by one:
sudo apt-get update

sudo apt-get install nuvolaplayer3
For those who hate Linux commands, try the graphics installer available at this page.