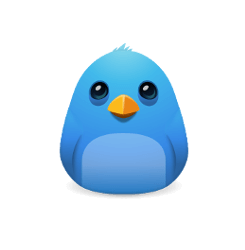 Birdie 2.0, an open-source twitter client for Elementary OS, now is in public beta, available in daily build PPA for test.
This beta release features:
An absolutely massive redesign
Great new pop-out media viewer
Automatically load more Tweets when you reach the bottom (infinite scrolling)
A native Instagram photo viewer
Circular avatars
Direct Messaging with conversation views
User account, hashtag, and link highlights
The icons in the timeline switcher change to alert you to new mentions and messages
Click the home button to return to the top of your timeline
Stars are out, hearts are in
Higher resolution images throughout
and much more!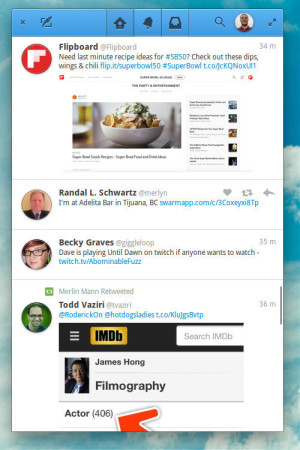 picture from birdie website
How to install Birdie 2.0 Beta in Freya:
Since it is a beta release, you may run into bugs and crashes. so if stability is crucially important for you, please wait until the final release.
1. Launch terminal from Applications launcher: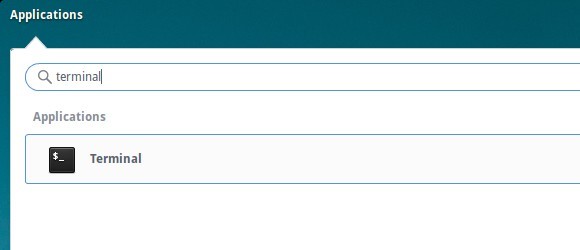 2. Add Birdie daily build PPA by running below command in terminal:
sudo add-apt-repository ppa:birdie-team/daily
Type in your password (no visual feedback when typing) when it asks and hit Enter to continue.
3. Birdie 2.0 requires the latest version of Granite, so also add elementary OS Daily PPA for the dependencies via command:
sudo add-apt-repository ppa:elementary-os/daily
4. Finally run commands to update and install birdie, the last command will also install the latest Granite and other dependencies:
sudo apt-get update

sudo apt-get install birdie
5. Since the Elementary OS daily PPA contains other unstable updates, it is recommended to remove / disable the PPA after installation.
To do so, launch Software & Updates and navigate to Other Software tab, then un-check or remove the two PPAs