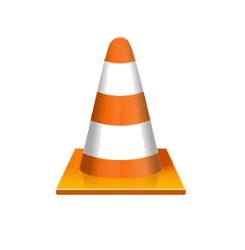 VLC 2.2.2, the second bugfix release for VLC 2.2 series, was released a few days ago. Here's how to install it in Ubuntu 15.10 Wily via PPA.
VLC 2.2.2 "Weatherwax" is the second update to VLC's 2.2 release series.

It fixes numerous security issues, notably in the MP4, RealRtsp and Sparkle modules, but also important crashes for the MXF, ADPCM, Telextext, Skins and Qt modules.

It also improves our codec support by adding new formats and providing faster decompression.

More than 100 fixes for issues reported for 2.2.1.

Full support of Mac OS X 10.11 El Capitan.
For a complete list of changes, see the ChangeLog.
Install VLC 2.2.2 in Ubuntu 15.10:
The new release has been made into Software Center for Ubuntu 16.04. Below is how to install VLC 2.2.2 in Ubuntu 15.10 using a third-party PPA repository.
1. Add PPA
Open terminal from App Launcher or via Ctrl+Alt+T shortcut key. When it opens, paste below command and hit run:
sudo add-apt-repository ppa:nicola-onorata/desktop

Type in password (no visual feedback when typing) when it asks and hit Enter to continue.
2. Launch Software Updater and upgrade VLC after checking for updates.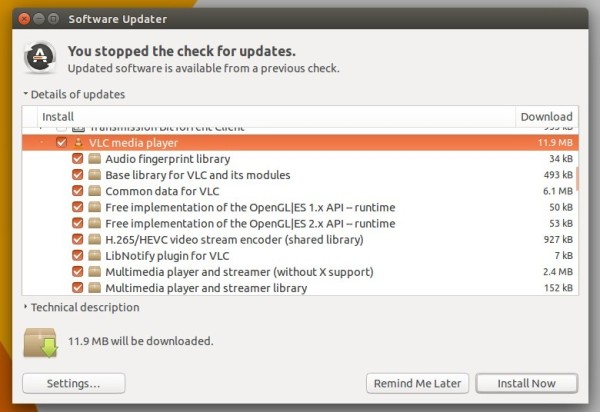 Or run below commands one by one in terminal:
sudo apt-get update

sudo apt-get install vlc
3. (Optional) To revert back the 2.2.1 release, purge the PPA via ppa-purge tool:
sudo apt-get install ppa-purge && sudo ppa-purge ppa:nicola-onorata/desktop
If everything goes OK, you may disable or remove the PPA via Software & Updates -> Other Software tab, since the PPA contains many other packages you may not want.