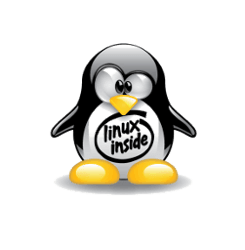 The Linux Kernel has reached the new stable 4.5 release. Linus Torvalds yesterday announced:
So this is later on a Sunday than my usual schedule, because I just couldn't make up my mind whether I should do another rc8 or not, and kept just waffling about it. In the end, I obviously decided not to,
but it could have gone either way.

We did have one nasty regression that got fixed yesterday, and the networking pull early in the week was larger than I would have wished for. But the block layer should be all good now, and David went through all his networking commits an extra time just to make me feel comfy about it, so in the end I didn't see any point to making the release cycle any longer than usual.

And on the whole, everything here is pretty small. The diffstat looks a bit larger for an xfs fix, because that fix has three cleanup refactoring patches that precedes it. And there's a access type
pattern fix in the sound layer that generated lots of noise, but is all very simple in the end.

…

Download and Install Linux Kernel 4.5:
NOT recommended for "normal" users! You MUST know what you're going to do and how to revert the changes.
Ubuntu Kernel Team has made the binary packages for this kernel release, available for download at the link below:
First check out your OS type, 32-bit, 64-bit, then select install below packages one by one:
linux-headers-4.5.0-xxx_all.deb
linux-headers-4.5.0-xxx-generic_xxx_i386/amd64.deb
linux-image-4.5.0-xxx-generic_xxx_i386/amd64.deb
If you need a low latency system (e.g. for recording audio) then download & install below packages instead:
linux-headers-4.5.0-xxx_all.deb
linux-headers-4.5.0-xxx-lowlatency_xxx_i386/amd64.deb
linux-image-4.5.0-xxx-lowlatency_xxx_i386/amd64.deb
For command line, download and install the kernel debs via:
For 64-bit system:
cd /tmp/

wget http://kernel.ubuntu.com/~kernel-ppa/mainline/v4.5-wily/linux-headers-4.5.0-040500_4.5.0-040500.201603140130_all.deb

wget http://kernel.ubuntu.com/~kernel-ppa/mainline/v4.5-wily/linux-headers-4.5.0-040500-generic_4.5.0-040500.201603140130_amd64.deb

wget http://kernel.ubuntu.com/~kernel-ppa/mainline/v4.5-wily/linux-image-4.5.0-040500-generic_4.5.0-040500.201603140130_amd64.deb

sudo dpkg -i *.deb
For 32-bit system:
cd /tmp/

wget http://kernel.ubuntu.com/~kernel-ppa/mainline/v4.5-wily/linux-headers-4.5.0-040500_4.5.0-040500.201603140130_all.deb

wget http://kernel.ubuntu.com/~kernel-ppa/mainline/v4.5-wily/linux-headers-4.5.0-040500-generic_4.5.0-040500.201603140130_i386.deb

wget http://kernel.ubuntu.com/~kernel-ppa/mainline/v4.5-wily/linux-image-4.5.0-040500-generic_4.5.0-040500.201603140130_i386.deb

sudo dpkg -i *.deb
Uninstall Kernel 4.5:
Reboot computer and select boot with previous kernel (under Advanced Options) entry when you're at Grub bootloader. Finally remove kernel 4.5 via command:
sudo apt-get remove linux-headers-4.5.0-* linux-image-4.5.0-*; sudo update-grub