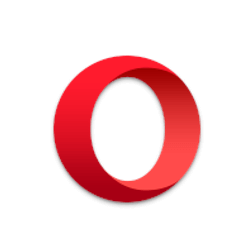 Opera browser 38 was released earlier today with new power-saving mode, which offers up to 50 longer battery life and avoids overheating.
By reducing background tabs activity and frame rate, using hardware accelerated video codecs in video-playback, pausing themes' animations, auto-pausing unused plugins, including ad blocker, the new power-saving mode increases as much as 50% battery life comparing to other browser, and keeps your laptop over 3 degrees °C cooler.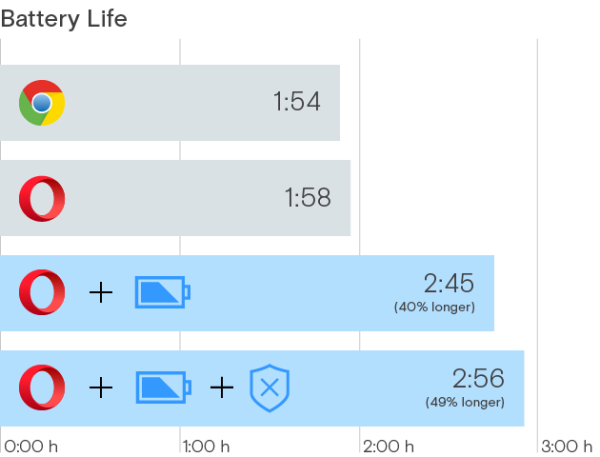 This feature can be easily enabled from the top-right corner in Opera browser window.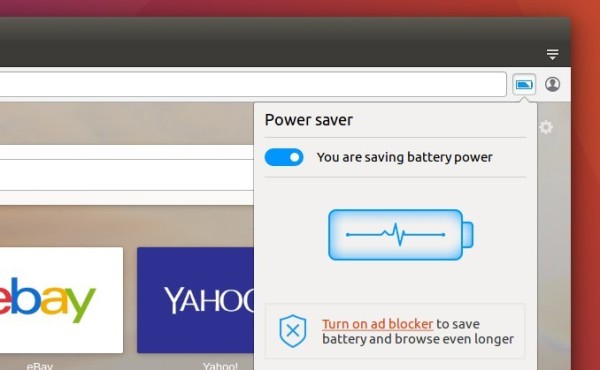 There's also some other features added in Opera 38:
add your own lists in add blocker
add your own photo as theme
extension button visible in the Speed Dial side panel
Speed Dial improvements.
To get the latest Opera for Linux, go to: