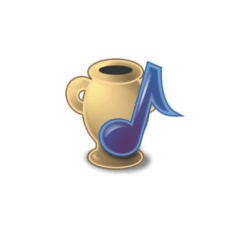 Pithos, an open-source Pandora radio client, has reached the 1.4.0 release with new plugins support, performance improvements and more.
Pithos is a native Pandora Radio client for Linux. It's much more lightweight than the Pandora.com web client, and integrates with desktop features such as media keys, notifications, and the sound menu.
Pithos 1.4.0 release highlights:
Add new plugin that inhibits screensaver/suspend during playback
Add new plugin adding a 10-band equalizer
Add new plugin that automatically normalizes volume between tracks
Add help entry (F1) that opens the wiki
Replace build system with Meson
Automatically detect if the user has Pandora One
Improve saving and restoring window position
Improve plugin loading performance and error reporting
Notification Icon: Improve detecting if a tray is available
Notification Icon: Add option to use symbolic icon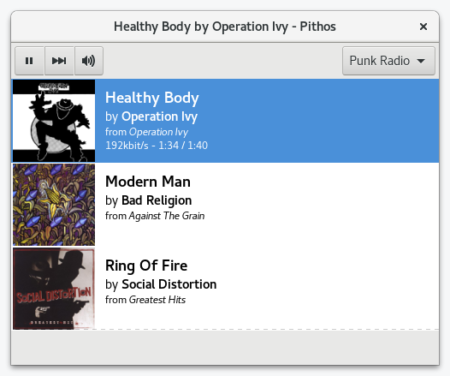 How to Install Pithos in Ubuntu:
The software has an official Ubuntu PPA that contains Pithos deb packages for Ubuntu 16.04 and Ubuntu 17.04.
1. Open terminal via Ctrl+Alt+T or from app launcher. When it opens, run command to add the PPA:
sudo add-apt-repository ppa:pithos/ppa
Input your password (no visual feedback while typing) when it prompts and hit Enter.

2. Then check updates and install the Pandora radio client via command:
sudo apt-get update

sudo apt-get install --install-recommends pithos
Note that at the moment of writing, the PPA contains the last 1.3.1 release. It needs time for the developer building the software packages.
Uninstall Pithos:
To remove Pithos, run following command in terminal:
sudo apt-get remove --autoremove pithos
To remove the PPA repository, launch "Software & Updates" utility and navigate to Other Software tab.
In addition, Pithos is also available as Gnome Platpak, see the wiki.