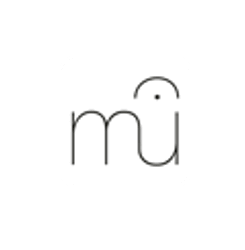 MuseScore, free music composition and notation software, reached the 2.1 release months ago. However, it can't be built in Ubuntu 16.04 due to old system Qt libraries.
Besides using non-install Appimage, MuseScore 2.1 is finally available as Snap package for Ubuntu 16.04 and higher after a few months of testing in beta channel.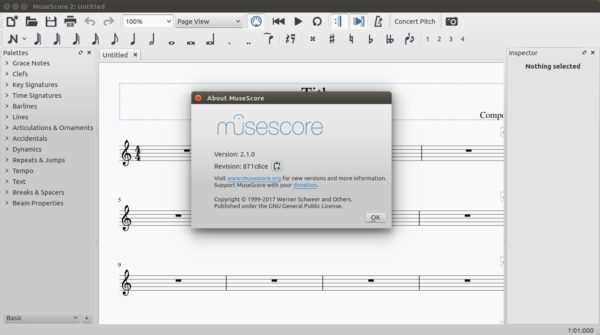 1. Simply open terminal via Ctrl+Alt+T or by searching for "terminal" from application launcher. When it opens, run command:
sudo snap install musescore
Input your password (no visual feedback while typing) when it prompts and hit Enter.

Or install it via Ubuntu Software (need sign in with your Ubuntu account).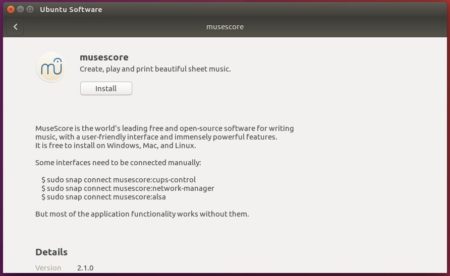 2. Some interfaces need to be connected manually via commands:
sudo snap connect musescore:cups-control
sudo snap connect musescore:network-manager
sudo snap connect musescore:alsa
Once installed, launch MuseScore from application launcher and enjoy!
Uninstall:
To remove the snap version of MuseScore, either use Ubuntu Software or run command:
sudo snap remove musescore