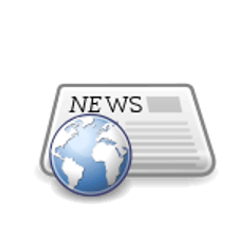 A new bug-fix release for Liferea 1.12 was released earlier today. A plugin installer plugin was introduced that allows easy discovery and installation of 3rd party plugins.
Full changes in Liferea 1.12.2 include:
Adding a plugin installer plugin that allows discovering and automatically installing 3rd party plugins
Drop language from user agent to increase privacy
Add transmission-gtk and aria2 as download tool options
New command line option --disable-plugins (-p) to start with all plugins disabled.
Fix that Liferea not showing up in GNOME Software
Correctly print error message when failing to unlock GNOME keyring
Fix that CSS style for GTK link colors not used
Redirect location updates and adds HTTP 308 (RFC 7538) support
Fix unable to set unread items in bold
Fix broken OPML feed list entries
Add Norwegian feed list
Translation updates.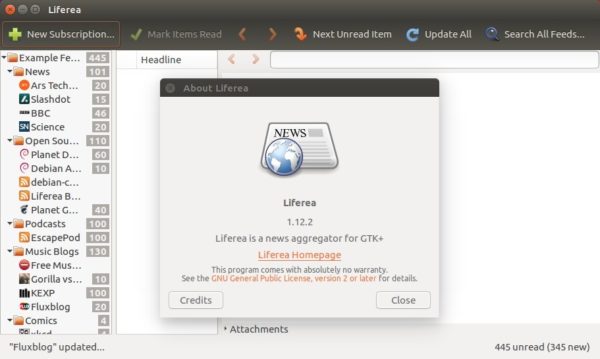 How to Install Liferea 1.12.2 in Ubuntu:
For Ubuntu 16.04, Ubuntu 17.10, Ubuntu 18.04, and derivatives, the new release is available in a third-party PPA repository.
1. Open terminal either via Ctrl+Alt+T or by searching for 'terminal' from app launcher. When it opens, run command:
sudo add-apt-repository ppa:ubuntuhandbook1/apps
Type your password (no visual feedback while typing) when it asks and hit Enter.

2. Then upgrade Liferea via Software Updater utility: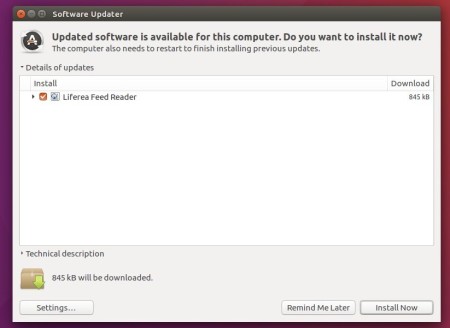 or run commands one by one to install the Linux feed reader:
sudo apt-get update

sudo apt-get install liferea
Finally launch the news reader from your application launcher and enjoy! (Log out and log back if you don't see the icon).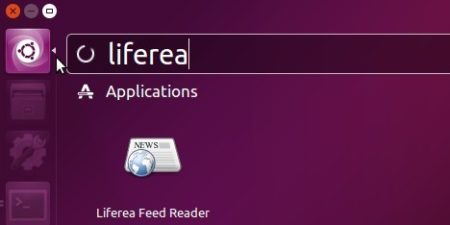 Uninstall Liferea:
To remove the software, either use your system package manager or run command:
sudo apt-get remove --autoremove liferea
To remove the PPA repository, open "Software & Updates" utility and navigate to Other Software tab.