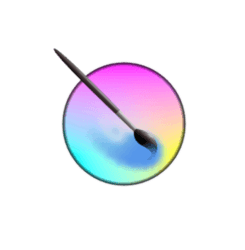 Digital painting software Krita 4.1.5 was released yesterday. The new release features much improved support for scaling on hi-dpi or retina screens, and many bugs fixed.
Krita 4.1.5 release highlights:
Associate Krita with .ico files
Auto-update the device pixel ration when changing screens
Disable autoscrolling for the pan tool
Disable drag & drop in the recent documents list
Disable zoom-in/out actions when editing text in rich-text mode
Do not add template files to recent documents list
Do not allow creating masks on locked layers.
Do not close the settings dialog when pressing enter while searching for a shortcut
Fill polyline shapes if some fill style was selected
Fix Tangent Normal paintop to work with 16 and 32 bit floating point images
Fix a problem with namespaces when loading SVG
Fix an assert when right-clicking the animation timeline
Fix autohiding the color selector popup
Fix canvas scaling in hidpi mode
Fix the overview docker
Fix the shift-I color selector shortcut
Fix unsuccessful restoring of a session blocking Krita from closing
Import SVG files as vector layers instead of pixel layers
Improve spacing between canvas input setting categories
Make it possible to select the SVG text tool text has been moved inside an hidden group and then made visible again
Support fractional display scaling factors
How to Install Krita 4.15 in Ubuntu:
For Ubuntu 18.04, Ubuntu 18.10, and Linux Mint 19, do following steps to install the latest release from Krita Lime PPA.
1. Open terminal either via Ctrl+Alt+T keyboard shortcut or by searching for 'terminal' from software launcher. When it opens, run command to add the PPA:
sudo add-apt-repository ppa:kritalime/ppa
Type your user password (no asterisks feedback) when it prompts and hit Enter.

2. Then upgrade Krita via Software Updater: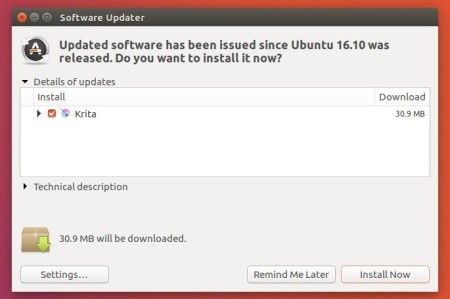 or run command in terminal to install or upgrade the painting software:
sudo apt install krita
Uninstall:
To remove the PPA, launch Software & Updates and navigate to Other Software tab.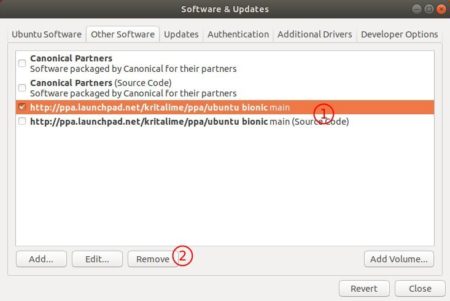 To remove Krita, run command:
sudo apt remove --autoremove krita krita-*
Download Appimage for Ubuntu 16.04
For Ubuntu 16.04, Linux Mint 18.x, grab the appimage from the link below:
Then right-click and make the appimage file executable from its 'Properties' dialog. Finally run the file to launch Krita.