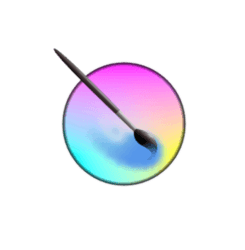 Krita 4.1.7 was released a few days ago as a new bug-fix release for the Krita image editor 4.1 series. Here's how to install it in Ubuntu 16.04, Ubuntu 18.04, Ubuntu 18.10.
Krita 4.1.7 release highlights:
Fix a bug that might help wifi connection (due to bug in Qt's network manager).
Fix an instant crash issue in Linux due to a bug in Qt 5.12
Fix showing wrongly that there is no audio support in the animation timeline audio menu
Remember whether anti-aliasing was enabled in selection tools
Add a shortcut to activate the text tool
Make the toolbars movable again
Make Select by Color Range check the entire image
Enable HiDPI support by default
Allow krita to import more than file at a time when started from a file manager
Fix using the scrollwheel in comboboxes on Linux
Fix the calculation of Average Desaturation
Do not crash when exporting Compositions
Make the move tool show the correct cursor in all modes
Let the move tool move invisible layers
Fix a crash in the artistic color selector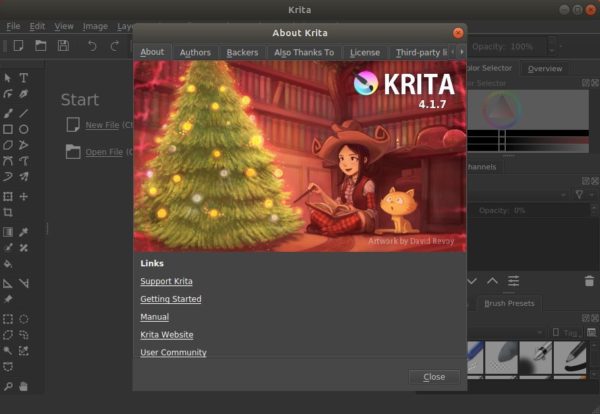 How to Install Krita 4.17 in Ubuntu:
For Ubuntu 18.04, Ubuntu 18.10, and Linux Mint 19.x, do following steps to install the latest release from Krita Lime PPA.
1. Open terminal either via Ctrl+Alt+T keyboard shortcut or by searching for 'terminal' from software launcher. When it opens, run command to add the PPA:
sudo add-apt-repository ppa:kritalime/ppa
Type your user password (no asterisks feedback) when it prompts and hit Enter.

2. Then upgrade Krita via Software Updater: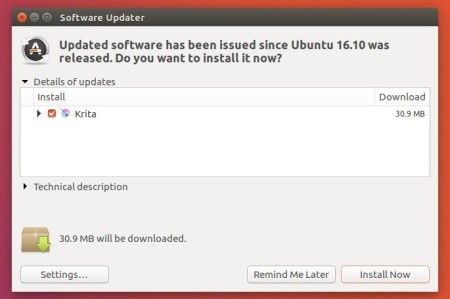 or run command in terminal to install or upgrade the painting software:
sudo apt install krita
Uninstall:
To remove the PPA, launch Software & Updates and navigate to Other Software tab.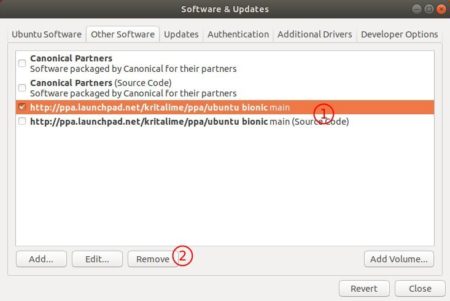 To remove Krita, run command:
sudo apt remove --autoremove krita krita-*
Download Appimage for Ubuntu 16.04
For 64-bit Ubuntu 16.04, Linux Mint 18.x, grab the appimage from the link below:
Then right-click and make the appimage file executable from its 'Properties' dialog. Finally run the file to launch Krita.