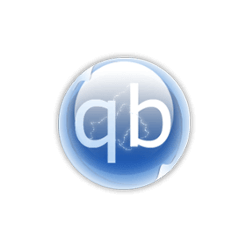 qBittorrent torrent client 4.1.6 was released a few days ago. Here's how to install it in Ubuntu 16.04, Ubuntu 18.04, Ubuntu 18.10, and Ubuntu 19.04.
qBittorrent 4.1.6 is a bug-fix release with following changes:
Force recheck multiple torrents one by one in all possible cases.
Don't query Google for tracker favicons, for privacy reasons
Work around the crash occurred in QTimer.
Increase the .torrent file download size limit to 100 MiB
Disable downloading tracker favicons by default. Works around reported crashes in Linux.
WEBUI improvements and fixes.
SEARCH: Make num enter key work the same as return in searchjobwidget
Make window title bar icon work in Wayland
Update appdata.xml file for Linux
How to Install qBittorrent 4.1.6 in Ubuntu:
The official qBittorrent PPA contains the latest packages for Ubuntu 16.04, Ubuntu 18.04, Ubuntu 18.10, and Ubuntu 19.04.
1. To add the PPA, open terminal either via Ctrl+Alt+T or by searching "Terminal" from app launcher. When it opens, run:
sudo add-apt-repository ppa:qbittorrent-team/qbittorrent-stable
Type user password (no asterisk feedback while typing due to security reason) when it prompts and hit Enter to continue.

2. To upgrade from a previous release, launch Software Updater and you'll see qBittorrent available for upgrade after checking for updates.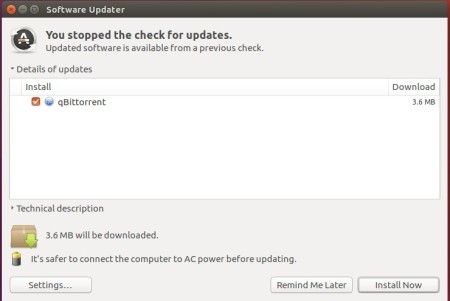 Or run commands below to install /upgrade it from terminal:
sudo apt update && sudo apt install qbittorrent
Uninstall:
To remove qBittorrent PPA, go to Software & Updates -> Other Software, or run command in terminal:
sudo add-apt-repository --remove ppa:qbittorrent-team/qbittorrent-stable
To remove the bittorrent client, either use your system package manager or run command:
sudo apt-get remove --autoremove qbittorrent