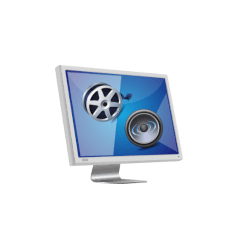 This simple tutorial shows how to install VokoscreenNG, Vokoscreen rewritten from scratch, in Ubuntu 18.04, Ubuntu 19.10.
While the old Vokoscreen 2.5 with ffmpeg will not receive further updates, the open-source screencaster for Linux and Windows now has a new name VokoscreenNG, which is based of Qt and GStreamer and was rewritten from scratch.
VokoscreenNG has been made into main repositories of Ubuntu 20.04 LTS. And the snap package (runs in sandbox) is coming soon.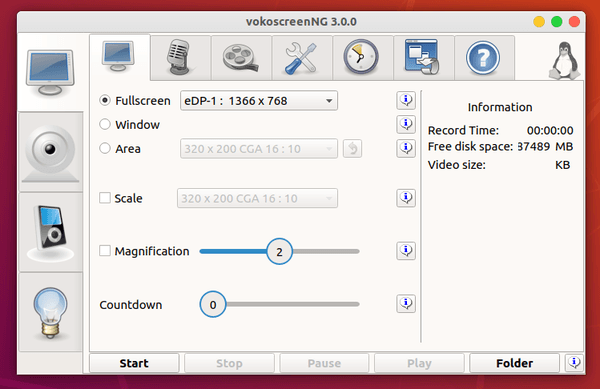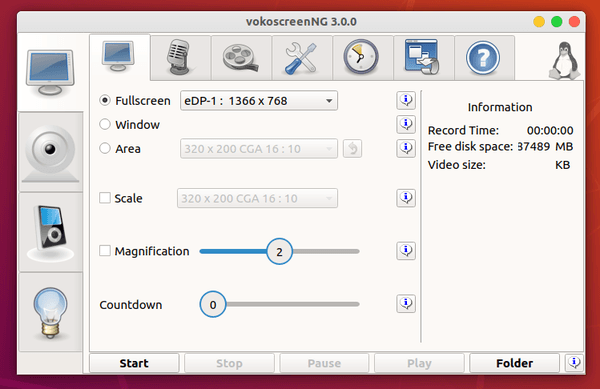 The unofficial backports for Ubuntu 18.04 and Ubuntu 19.10 has been made into PPA repository. And you can do following steps one by one to install it:
1.) Open terminal either by pressing Ctrl+Alt+T on keyboard, or by searching for 'terminal' from application menu.
When terminal opens, run commands to add the PPA:
sudo add-apt-repository ppa:ubuntuhandbook1/apps
Type user password (no asterisk feedback) when it prompts and hit Enter to continue.

2.) Then install the screen recording application via command:
sudo apt update && sudo apt install vokoscreen-ng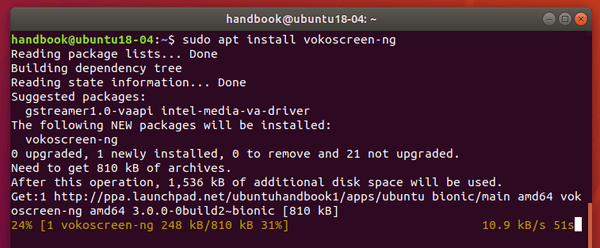 Once installed, open the software from your system application launcher and enjoy!
3.) (Optional) As the PPA contains many other software packages, you may remove it either by going to Software & Updates -> Other Software tab, or by running command:
sudo add-apt-repository --remove ppa:ubuntuhandbook1/apps