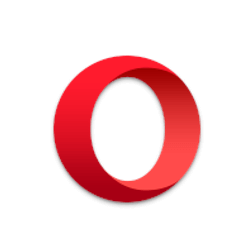 A new update for Opera web browser 72 was released a day ago, which introduced a built-in music player for Spotify, Apple Music, and YouTube Music.
In the browser's sidebar beneath the messengers section, a "Player" icon is there allows you to login and enable music playback with Spotify, Apple Music and YouTube Music.
The playback can be controlled via the standard playback buttons on your keyboard or by hovering over the Player icon in the sidebar, where a mini playback control menu will appear.
And the Player pauses whenever you start streaming a video or an audio file in a tab, and automatically resumes music playback once it's over.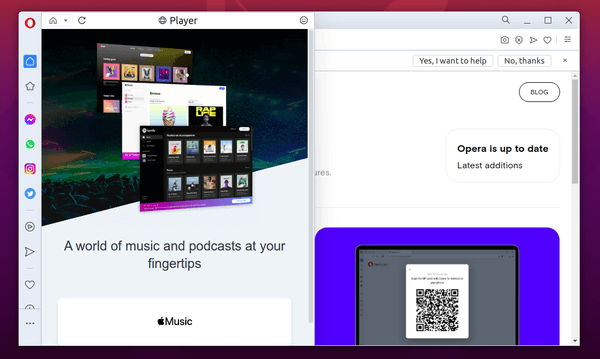 How to install the latest Opera 72 in Ubuntu:
The official Ubuntu binary package is available for downloading at the link below:
Grab the .deb package, and double-click to install it.
You may also add the official apt repository via following steps to receive future software updates.
1. Open terminal (Ctrl+Alt+T) and run command to add the opera repository:
sudo sh -c 'echo "deb http://deb.opera.com/opera-stable/ stable non-free" >> /etc/apt/sources.list.d/opera.list'

2. Get the key:
wget -O - http://deb.opera.com/archive.key | sudo apt-key add -
Finally either install Opera via following command or upgrade the browser via Software Updater:
sudo apt update

sudo apt install opera-stable
Uninstall:
For the Opera apt repository, launch Software & Updates and navigate to Other Software tab, then remove the relevant line.
To remove the opera package, either use your system package manager or run command in terminal:
sudo apt remove --autoremove opera-stable