Want to disable the top panel, left dock launcher, search box, and other Gnome UI elements in Ubuntu 20.04 LTS? You can now do it via a Gnome Shell extension.
Just Perfection is an extension allows you to get a super minimal GNOME desktop. It offers a list of options to toggle on / off the visibility of Gnome top bar, Dash (dock launcher), Search (search box in both Activities view and 'Show Applications'), Hot Corner, OSD (notification pop-up), Workspace popup and workspace switcher, Background Menu, App Gesture.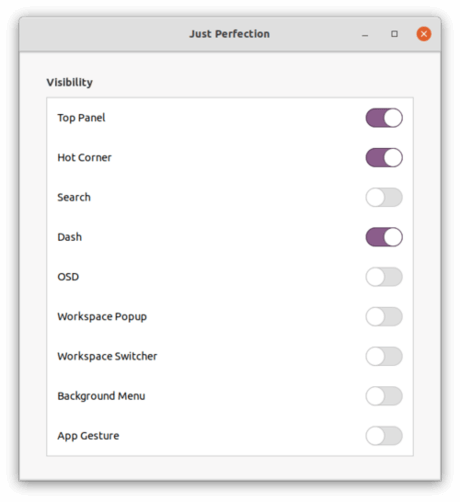 It also overrides the current GNOME shell theme while user themes extension is not required.
To install the extension in Ubuntu 20.04, do following steps one by one:
1. Open terminal and run command to install chrome-gnome-shell package if you don't have it.
sudo apt install chrome-gnome-shell
2. Then go to the extension web page, turn on the toggle icon to install it.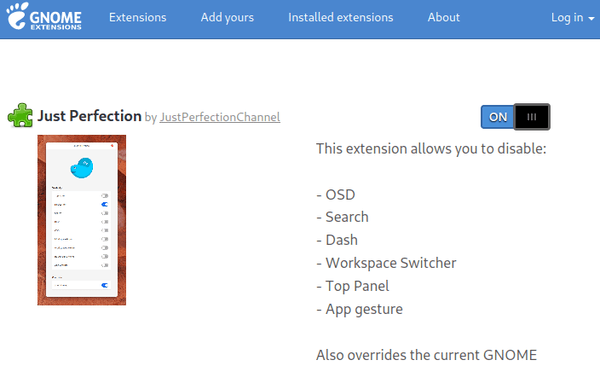 Don't see the toggle icon? Click the link which says "Click here to install browser extension" to install browser extension and refresh the web page.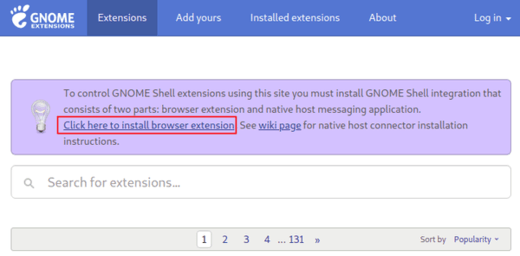 NOTE 1: the extension by default disable all the available options. If you want to re-enable any of them, press Ctrl+Alt+T to open terminal and run command:
gnome-tweaks
to bring up Gnome Tweak tool (install it via sudo apt install gnome-tweaks command) and change the settings in Extensions tab.
NOTE 2: At the moment of writing, the extension supports for only Gnome 3.36. Check the 'Shell version…' drop-down box before installing it on your system.