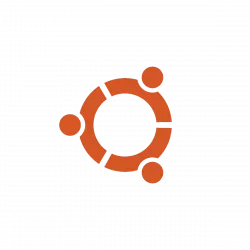 The Ubuntu team announced the release of Ubuntu 20.04.4 last night, with hardware enablement stacks, many security updates and bug-fixes.
'Like previous LTS series, 20.04.4 includes hardware enablement stacks for use on newer hardware. This support is offered on all architectures.'
Linux Kernel 5.15 is still in proposed repository at the moment of writing, while Kernel 5.13 has been distributed for a period of time. So I'm kinda confused about the 'hardware enablement stacks'.
Perhaps they are the following updates:
Update hardware support for Dell XPS 13 9300.
Add support for Alder Lake P graphics (ADL-P).
Add support for AMD's Yellow Carp.
Update hardware support for Lenovo ThinkStation P340 Tiny, Lenovo ThinkCentre M70q/M80q/M90q.
Update hardware support for HP Z8 G4 Workstation, HP Z2 Mini G5 Workstation, SFF G5 Workstation, TWR G5 Workstation.
Add support for AMD's Beige Goby.
Support Foxconn SDX55 T99W175 5G sub6 PCIE and Quectel SDX24 EM160R-GL 4G LTE CAT16 PCIE wireless Modem
In the release, it also enabled native Wayland support for thunderbird package, and restored nautilus copying filenames functionality. See the change summary for more.
How to Get Ubuntu 20.04.4:
For Ubuntu 20.04.x, simply run regular system update via either 'Software Updater' or the command below will bring you to the new release.
sudo apt update && sudo apt upgrade
To verify, either run cat /etc/issue or see the 'About' page in settings.
Or download Ubuntu 20.04.4 from the official website: