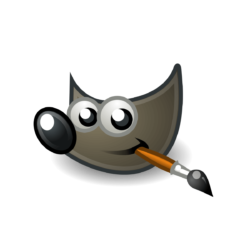 The new development release for the next major 3.0 of the popular image editor, GIMP 2.99.10, is out last night!
The GIMP website does not announce the release at the moment. According to the welcome dialog, the new release introduced the new 'Layer set' concept to replace 'Linked layers'. It also added Microsoft Windows Cursor file format (.cur files) support, and improved support for Wayland, macOS Big Sur, as well as PSD / JPEG-XL / HEIF files.
other changes in GIMP 2.99.10 include:
Lock icons in item dockables (Layers, Channels, Paths) moved next to the visibility (eye) icon
Alt-click on visibility and lock icons in item dockables massively toggles visibility and locks among selected items
Item dockables now display icon headers for visibility and locks column
The System theme shows visible hints around unset visibility and locks icons when hovering them in item dockables
New checkbox to enable or disable dynamics in paint tools' options (replacing "Dynamics Off" dynamics)
"Fill by line art detection" in Bucket Fill tool has a new option
Channels and paths multi-selectable with part of relevant actions working
Removed KDE and GNOME screenshot portals in favor of Freedesktop one
Windows screenshot implementation now has an "Include mouse pointer" option
New and modified libgimp API for plug-in developers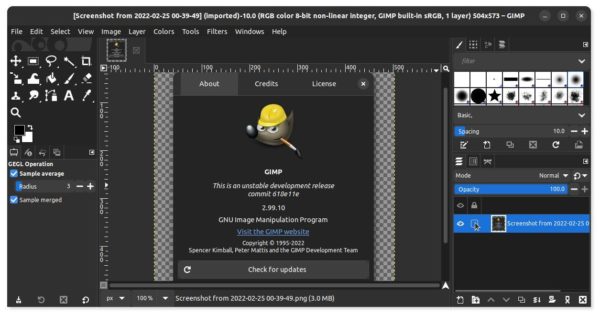 Install GIMP 2.99.10 in Ubuntu:
The develop team publishes the Dev package via Flatpak package. Just open terminal by pressing Ctrl+Alt+T on keyboard. Then run the commands below one by one will install it:
sudo apt install flatpak
flatpak remote-add --user flathub-beta https://flathub.org/beta-repo/flathub-beta.flatpakrepo
flatpak install --user flathub-beta org.gimp.GIMP
For more, see this detailed how to install guide.