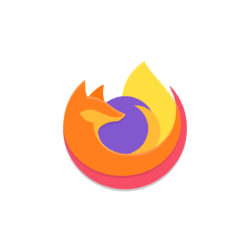 Mozilla Firefox 102 is available to download now. See what's new and how to install the browser package.
For Linux users, Firefox 102 now support Geoclue if available for geolocation. The release also added subtitles and captions display in Picture-in-Picture (pop-out video) for more websites, including HBO Max, Funimation, Dailymotion, Tubi, Disney+ Hotstar, and SonyLIV.
For those boring with the drop-down download panel, that automatically opens every time you start a download. User may now right-click on the download icon (before Hamburger menu button), and un-check "Show Panel When Download Begins" to disable it.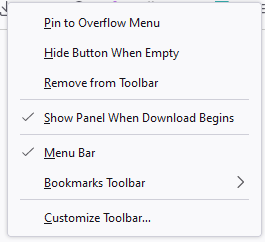 Firefox 102 is the new Extended Support Release (ESR) for enterprise and/or school use. The previous Firefox 91 ESR will end support on September 20, 2022.
Other changes in Firefox 102 include:
Improve PDF reading in high contrast mode
Filter style sheets in the Style Editor tab of our developer tools
Support Content-Security-Policy (CSP) integration with WebAssembly.
Mitigate query parameter tracking when navigating sites in ETP strict mode.
Improved security by moving audio decoding into a separate process with stricter sandboxing.
Various bug fixes and new policies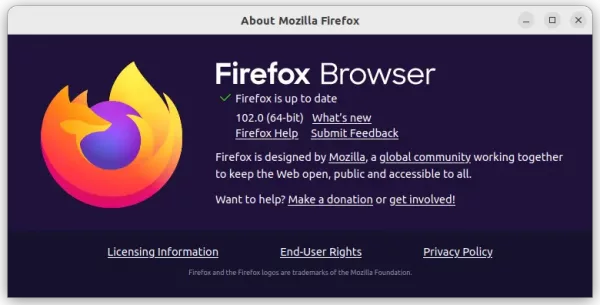 Download / Install Firefox 102:
Ubuntu will publish the new browser packages in its universe repositories. So, just keep your system up-to-date by installing updates (via Software Updater) regularly, you'll get Firefox 102 automatically in next few days ago.
For Ubuntu 22.04 user prefer native .deb over the pre-installed Snap package, the Mozilla Team PPA has already build the package. So this how to tutorial to switch from Firefox Snap to Deb.
For the release note (not ready yet) as well as official Linux tarball, go to the link below: