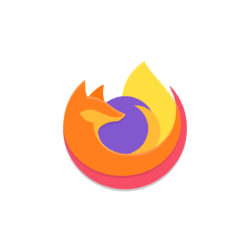 Firefox web browser announced the release of 119.0 this Tuesday.
The new release improved PDF editing, by allowing to add images and alt text, in addition to text and drawings.
"Firefox View" icon has been replaced with a folder icon instead of the previous Firefox logo. And, it allows to see all open tabs from all windows, and all tabs from other synced devices.
The release also has some security improvements. They include Encrypted Client Hello (ECH) to extend TLS encryption to cover more of the handshake and better protect sensitive fields, supports the partitioning of Blob URLs for Total Cookie Protection, and restrict website fonts visibility to system fonts and language pack fonts in Enhanced Tracking Protection strict mode.
Other changes in Firefox 119 include:
Ability to import some extensions from Chrome.
Recently closed tabs now persist between sessions that don't have automatic session restore enabled.
Updated Storage Access API web standard.
Santali (sat) language support.
Unexpected jumps in scroll position on Facebook.
Various security fixes, and development changes.
How to Get Firefox 119
The official release note as well as the download link is available at the link below:
For Ubuntu, the pre-installed Firefox Snap package has already been updated to v119. If you don't have it, try running snap refresh firefox in terminal.
For the .deb package, Mozilla Team PPA is available though you have to manually block the Snap package.