This is an one-command-skill for beginners to get familiar with your Ubuntu system. Don't be worried even if you know nothing of Linux commands. Just copy and paste following code into terminal window and hit enter to run.
When you install an application from Ubuntu Software Center, it downloads DEB installer and all dependency packages from server, then install them to your system.
Ubuntu caches the DEB installer and dependency packages in /var/cache/apt/archives after the app or software properly installed. They are useless and take place. So here's how to remove them to free up disk space.
To get started, hit Ctrl+Alt+T to open a terminal window. Copy and paste this code and run in terminal:
sudo apt-get clean
That's it! You'll be prompt to type user password to get past.
You may check disk usage by opening System Monitor from Unity Dash.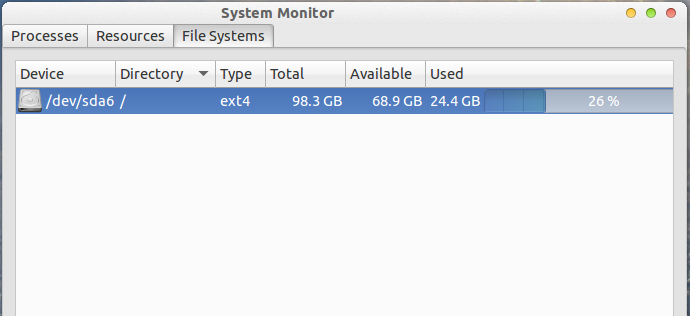 Enjoy!