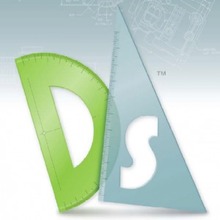 As you may know, DraftSight is a professional-grade 2D CAD software, it lets users create, edit and view .dwg and AutoCAD DXF files.
DraftSight website only provides 32 bit version installer for Ubuntu users and this quick tutorial show how to easily install it on 64 bit Ubuntu 13.10 (Also works on Ubuntu 14.04, Ubuntu 13.04, Ubuntu 12.04).
Tutorial Objectives:
Install DraftSight CAD on 64 bit Ubuntu
Enjoy!
To get started, frist install Gdebi from Ubuntu Software Center. Gdebi is a lightweight DEB package installer which was the default in Ubuntu, it will automatically resolve and install the package dependencies.
Download the DraftSight from its webpage or from the official link below:
Right click on the package and select to "open with Gdebi package installer".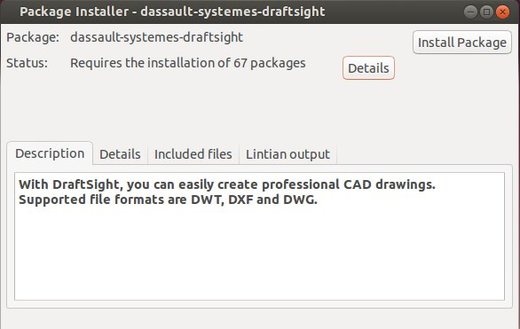 Click Install Package button. Once done, you can open DraftSight from Unity Dash. Enjoy!
UPDATE: Thanks to Quazaban and isabag, press Ctrl+Alt+T on keyboard to open the terminal. When it opens, run the command below if your DraftSight CAD does not work after this tutorial.
sudo apt-get install libcanberra-gtk-module:i386 libcanberra-gtk0:i386 libglu1-mesa:i386