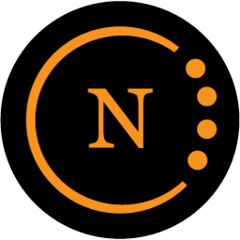 Natron is a free and open source video compositing software, similar in functionality to Adobe After Effects or Nuke by The Foundry.
It features:
32 bits floating point linear colour processing pipeline.
Colorspace management handled by the famous open-source OpenColorIO library.
Dozens of file formats supported: EXR, DPX,TIFF, JPG, PNG…thanks to OpenImageIO.
Support for many free and open-source OpenFX plugins: TuttleOFX, OpenFX-IO, OpenFX-Misc, OpenFX-Yadif deinterlacer, OpenFX-Vegas SDK samples, OpenFX samples
Support for commercial OpenFX plugins: Furnace by The Foundry, KeyLight by The Foundry, GenArts Sapphire, Other GenArts products
Currently almost all features of OpenFX v1.3 are supported
Intuitive user interface
real-time feedback
Multi-task: Natron can render multiple graphs at the same time
Recover easily from bugs: Natron sometimes crashes.
Project format written in XML and easily editable by human.
Fast & interactive Viewer
Real-time playback: Natron offers a real-time playback with best performances
Low hardware requirements: All you need is an x86 64 bits or 32 bits processor, at least 3 GB of RAM and a graphic card that supports OpenGL 2.0 or OpenGL 1.5 with some extensions.
Animate your visual effects
Command line tool for execution of project files.
Rotoscoping support
Multi-view workflow: Natron saves time by keeping all the views in the same stream.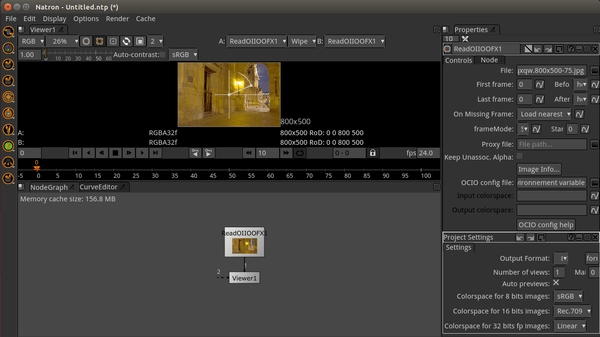 Install Natron on Ubuntu 14.04 / 12.04:
So far, the Linux binaries are only available for 64-bit OS.
1. Download the package "Natron_Linux_x86_64bits_x.x.tar.gz" from the link below:
2. Extract the downloaded package in your file browser.
3. Press Ctrl+Alt+T on keyboard to open the terminal. When it opens, install required package and run the installer script from the result folder:
sudo apt-get install libegl1-mesa

cd ~/Downloads/Natron-* && sudo ./Install.sh
The Install.sh script will automatically install Natron into /opt/, create a launcher icon and symbolic link to the executable. So that you can launch the software from Unity Dash or by running Natron in terminal.

4. (Optional) To remove the software, run the Uninstall script from that folder:
cd ~/Downloads/Natron-* && sudo ./Uninstall.sh
Natron website: natron.inria.fr