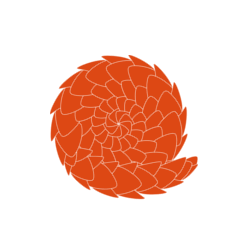 Ubuntu 12.04 Precise Pangolin LTS (Long-Support Term) reached the end of its life yesterday on April 28 2017.
The news team announced on the Ubuntu Fridge a month ago:
Ubuntu announced its 12.04 (Precise Pangolin) release almost 5 years ago, on April 26, 2012. As with the earlier LTS releases, Ubuntu committed to ongoing security and critical fixes for a period of 5 years. The support period is now nearing its end and Ubuntu 12.04 will reach end of life on Friday, April 28th. At that time, Ubuntu Security Notices will no longer include information or updated packages for Ubuntu 12.04.
If you want to upgrade your Ubuntu 12.04 LTS installation, you may first upgrade to Ubuntu 14.04 LTS, supported until April 2019, and then to Ubuntu 16.04 LTS, supported supported until April 2021.
For users who can't upgrade immediately, Canonical has announced an extended support package for Ubuntu Advantage customers:
Following the end-of-life of Ubuntu 12.04 LTS, Canonical is offering Ubuntu 12.04 ESM (Extended Security Maintenance), which provides important security fixes for the kernel and the most essential user space packages in Ubuntu 12.04. These updates are delivered in a secure, private archive exclusively available to Ubuntu Advantage customers.

All Ubuntu 12.04 LTS users are encouraged to upgrade to Ubuntu 14.04 LTS or Ubuntu 16.04 LTS. But for those who cannot upgrade immediately, Ubuntu 12.04 ESM updates will help ensure the on-going security and integrity of Ubuntu 12.04 systems.

Users interested in Ubuntu 12.04 ESM updates can purchase Ubuntu Advantage at http://buy.ubuntu.com/