Man Page Editor is a simple graphical tool for writing the manpage. The developer of Xfce Theme Manager wrote this GTK app and here's why:
"I write a number of my own programs, and have always had a bit of a problem writing the manpage, I have used the excellent 'ManEdit' but development on this has been stalled for a number of years.
So I finally decided to write my own and this is the result. This is only the first draft and there is LOTS to be done, so bugs and suggestions are welcome, please click on the 'About' button in the program for my email address."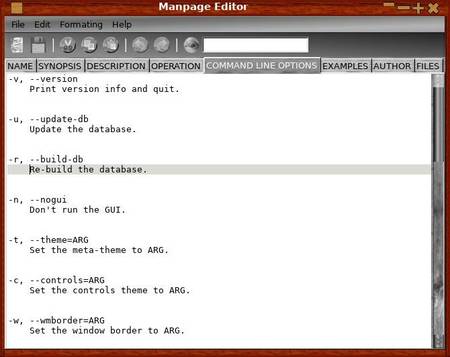 Man Page Editor homepage: keithhedger.hostingsiteforfree.com
Source code can be downloaded from homepage.
Download the debian packages from this page