Want to display weather on Ubuntu Desktop? Well, the best choice should be Typhoon since Stormcloud is not available in Ubuntu 13.04 due to dependency problem.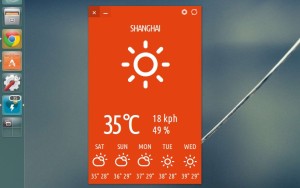 Typhoon is a free and open-source weather application, which displays a HTC-like weather widget on your Ubuntu desktop. It uses Yahoo! weather service
Typhoon is a fork of discontinued Stormcloud 1.1 with some changes. It excludes the multiple locations feature because no one can live in more than one places in a specific time except electrons! It also removes 'chameleonic background' as it would make the app resource hungry.
Install Typhoon in Ubuntu:
To install this weather app for Ubuntu 13.10 Saucy, Ubuntu 13.04 Raring, 12.04 Precise, 12.10 Quantal and Linux Mint users. Press Ctrl+Alt+T to open terminal. When it opens, run below commands to add the Typhoon ppa:
sudo add-apt-repository ppa:apandada1/typhoon
Then update package lists and install it via:
sudo apt-get update; sudo apt-get install typhoon
Once installed, open it from Unity Dash and enjoy!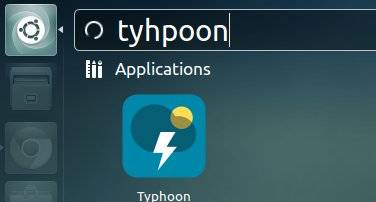 Typhoon project homepage: https://launchpad.net/typhoon