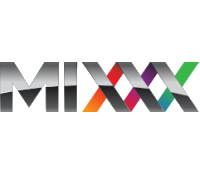 Mixxx is a digital DJ system, where Wave, Ogg, FLAC and MP3 files can be mixed on a computer for use in live performances. Filters, crossfader, and speed control are provided. Mixxx can sync the 2 streams automatically, using an algorithm to detect the beat.
The default Mixxx in Ubuntu repository is v1.10 while the latest has reached v1.11.0 with many great new features, bug fixes and performance improvements! This tutorial shows you how to install Mixxx 1.11.0 in Ubuntu 13.10 Saucy Salamander or Linux Mint 16 Petra via PPA.
Here's the skinny on all the new features in Mixxx 1.11.0:
Colored, 3-band Waveforms

Don't miss a beat. These waveforms make every kick, snare, and thumping beat stand out.

Brand New Beat Detector

With a brand new beat detection system based on the latest academic research at Queen Mary University, Mixxx's beat detection is now deadly accurate. This means your loops, hotcues, and beatsyncing will be spot-on.

HID and Bulk Controller Support

Mixxx now supports non-MIDI devices using its powerful scripting system.
Mixxx 1.11.0 comes with HID presets for the following devices:

EKS Otus
Traktor Kontrol F1
Hercules DJ Console Mk1
Hercules DJ Console Mk2
Hercules DJ Control MP3 e2 (driver no longer necessary on Linux)
Nintendo Wiimote
Pioneer CDJ 850/900/2000
Sony SixxAxis

Session History

Whether you need to report your setlists to ASCAP or just remember the tracks you played last night, the new Session History feature keeps track of every tune you drop so that you don't have to.

Beatloop Rolls

This stunning new effect works just like a beatloop except when you release the button the deck jumps to where it would have been if you hadn't started the loop. Try it out by right-clicking on a beat-loop button.

Preview Deck

A highly-requested feature, the new preview deck allows you to preview tracks in your headphones without having to load them into a main deck. Just click preview on any track in the library and it will start to play in your headphones.

Advanced Search

The library search box received some much-needed love. Try out these example queries:

bpm:100-120 rating:>4

All tracks between 100 and 120BPM with rating greater than 4.

artist:"Aphex Twin"

All tracks with "Aphex Twin" in the artist column.

genre:electro bpm:>115

All Electro tracks with BPM greater than 115.

For full details, see the Mixxx manual.

Improved AutoDJ

Now you can customize the crossfade period, re-queue tracks instead of removing, and more.

Point-and-Click MIDI Mapping

Getting your controller mapped is now easier than ever. Just click on the button or knob you want to map in Mixxx and then wiggle the control on your MIDI controller to wire it up.

New Sample Grid skin

With 16 sample decks, this skin is perfect for radio DJs and advanced beat-jugglers alike.

Time Widgets

Skins now show the time so you can keep your eye on the clock while in full-screen.

Sample Deck Improvements

Sample decks now have sync buttons.
When there is room skins now include more sample decks.

New and Improved User Manual
New Controller Support

Mixxx Certified Support

Allen & Heath Xone K2
EKS Otus
Keith McMillen Instruments QuNeo
Vestax VCI-400

Mixxx Community Support

Akai LPD8
American Audio VMS2
Behringer BCD2000
DJ-Tech CDJ-101
DJ-Tech DJM-101
DJ-Tech Mixer One
DJ-Tech Kontrol One
Gemini FirstMix
Hercules DJ Console Mk1
Hercules DJ Console 4-Mx
Hercules DJ Control AIR
Hercules DJ Control Instinct
Kontrol Dj KDJ500
Korg nanoKONTROL
Korg nanoKONTROL 2
Korg nanoPAD2
MixVibes U-Mix Control 2
MixVibes U-Mix Control Pro 2
Nintendo Wiimote
Novation Dicer
Novation Launchpad
Numark DJ2Go
Numark MIXTRACK Pro
Numark N4
Numark Omni Control
Numark V7
Reloop Terminal Mix 4
Sony Sixxaxis
Traktor Kontrol F1
Vestax VCI-100 3DEX Edition
Vestax VCI-300

Other Highlights

Hamster / Reverse mode for the crossfader now supported.
Track analyzer has better prioritization of work and feedback.
Controller presets now include wiki/forum links, authorship info and a description.
The View menu toggles for skin elements (Vinyl Control, Microphone, Samplers, etc.)
View settings are now saved across restarts.
New latch mode for microphone talk-over button and kill switches.
Removed tracks now appear in the "Hidden Tracks" section of the library.
Locale selectable via preferences.
MixVibes support for Vinyl Control.
Quick Links section in Browse mode allows you to save favorite browse locations.
The –controllerDebug command-line option auto-reloads controller scripts when they change.

Hundreds of bug fixes and performance improvements!
Install Mixxx:
Press Ctrl+Alt+T on your keyboard to open terminal. When it opens, run commands below one by one:
sudo add-apt-repository ppa:mixxx/mixxx

sudo apt-get update

sudo apt-get install mixxx
These commands also install latest mixxx in Ubuntu 13.04, Ubuntu 12.10, Ubuntu 12.04, Ubuntu 10.04 and their derivatives.