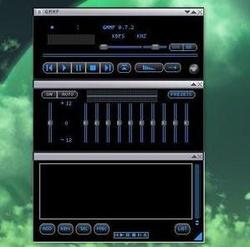 The Winamp like music player Qmmp has released version 0.7.3 with bug fixes and improvements. Here's how to install it in Ubuntu 13.04, Ubuntu 12.04, Ubuntu 12.10 and their derivatives such as Linux Mint and Elementary OS via PPA.
What's new in Qmmp 0.7.3:
added window size and position saving to the projectm plugin
disabled unsupported settings in the statusicon plugin under Windows
fixed warnings about invalid parent thread
fixed race condition
fixed ReplayGain support in the flac plugin
fixed parsing of the track/disc number with separator
fixed tooltip in the status icon plugin under Windows
fixed 'show tooltip' option in the status icon plugin
removed unused variables
Install Qmmp via PPA:
Press Ctrl+Alt+T on your keyboard to open terminal. When it opens, run command to add the PPA:
sudo add-apt-repository ppa:forkotov02/ppa
Then update package lists:
sudo apt-get update
Finally install the player as well as the plugin pack.
sudo apt-get install qmmp qmmp-plugin-pack
That's it. Enjoy!