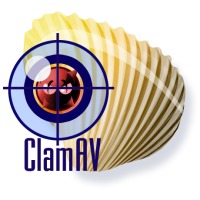 The GUI front-end for ClamAV virus scanner, ClamTk 5.00 has been released today with right-click file manager support. Here are the new features and how to install it in Ubuntu 13.10, 13.04, 12.04, Linux Mint.
What's New in ClamTk 5.00:
Right-click file manager support uses nautilus-python
Use of Virustotal API; requires perl-JSON and perl-LWP-Protocol-https
Now using Time::Piece instead of Date::Calc. It's a Perl built-in
Now using Digest::SHA (sha256) instead of Digest::MD5
Built-in documentation (requires yelp), currently English only…
Updated language files: German (de), Bulgarian (bg), Galician (gl), Ukrainian (uk), Russian (ru), English (en_UK), Malay (ms), Hebrew (he), Italian (it), Dutch (nl), Asturian (ast), Uzbek (uz), Chinese (zh_TW), Finnish (fi), Spanish (es), Croatian (hr), Marathi (mr), Chinese (zh_CN), Slovak (sk), Indonesian (id), Latvian (lv), Azerbaijani (az).
Download & Install ClamTk 5.00:
For ClamTk main program:
clamtk_5.00-1_all.deb
For Xfce Thunar plugin:
thunar-sendto-clamtk_0.04-1_all.deb
For KDE Dolphin plugin:
clamtk-kde_0.15-1_all.deb
Once downloaded, click to install them via Ubuntu Software Center. Run command below to fix dependency problem if any:
sudo apt-get -f install
For Fedora, CentOS and source code, download it from google code.