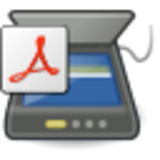 gscan2pdf is a GUI to ease the process of producing PDFs from scanned documents. You scan one or several pages in with File/Scan, and create a PDF of selected pages with File/Save PDF.
gscan2pdf 1.2.0 was released recently with various bug fixes and translation updates. This tutorial shows how to install it via PPA in Ubuntu 13.10, Ubuntu 13.04, Ubuntu 12.04, Ubuntu 10.04 and Linux Mint.
gscan2pdf 1.2.0 changelog:
Don't lose extension if user-defined tool converts pnm to pbm, ppm or pgm.
Allow thread to import different number of pages than requested. Fixed import of pdf no longer working
Take the resolution directly from the scanner when scanning rather than assuming that the system value is up-to-date.
Fixed UTF8 handling with gocr
Fixed import existing multipage tif file loads only the first one
Actually change the device when the device combobox is changed.
Show/hide options in CLI frontends via Edit/Preferences
Fixed Thunderbird detection (for send email) does not work reliably on XFCE
Fixed bug opening a session file from multiple sessions
Added option in Edit/Preferences to automatically open the scan dialog in the background on program start.
Translation updates: Brazilian Portuguese, Danish, French, Polish, Russian, Slovak, Slovenian, Turkish, Ukranian
Install gscan2pdf 1.2.0:
The latest release has been made into Ubuntu 14.04 Trusty, install it in Ubuntu Software Center after checking for updates.
For other releases, press Ctrl+Alt+T on keyboard to open terminal. When it opens, run commands below one by one:
sudo add-apt-repository ppa:jeffreyratcliffe/ppa

sudo apt-get update

sudo apt-get install gscan2pdf