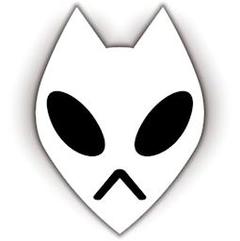 Foobnix is a light and functional music player with Foobar2000-Like user interface available for Linux and Windows. It supports all popular formats, flac, lossless, CUE, 5000+ radios from box, online music for free, Last.fm and Vkontakte and more.
Foobnix has below features:
Support for CUE (also wv, iso.wv) is the best under Linux (zavlab)
Formats MP3, MP4, AAC, CD Audio, WMA, Vorbis, FLAC, WavPack, WAV, AIFF, Musepack, Speex, AU, SND …
Converter any format to any (mp3, ogg, mp2, ac3, m4a, wav)
Scrobbler tags with music and radio
Find and play music and videos
Equalizer
Online music download manager
Shortcuts
Displays the album cover, lyrics, photo artist
Integration with VKontakte (displaying all the friends and their music, downloading music from the group vkontakte)
Integration with Last.FM (Show plays the best songs, favorite songs, artists)
Screenshots:
Install Foobnix in Ubuntu:
Press Ctrl+Alt+T on keyboard to open terminal. When it open, run below commands one by one:
UPDATE: So far supports Ubuntu 15.04, Ubuntu 14.04, Ubuntu 12.04, Ubuntu 14.10. Old release also available in the PPA.
For stable release (Support Ubuntu 13.04, 12.10, 12.04, 10.04):
sudo add-apt-repository ppa:foobnix-team/foobnix-player
sudo apt-get update
sudo apt-get install foobnix
For development release (Support Ubuntu 14.04, 13.10, 13.04, 12.04):
sudo apt-get remove foobnix
sudo add-apt-repository ppa:popsul1993/ppa
sudo apt-get update
sudo apt-get install foobnix
To install from source:
sudo python setup.py install
# or
sudo make install
# or
./install
More information at GitHub page