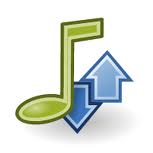 Qmmp 0.7.4 (Qt-based Multimedia Player) has been announced a hour ago. This release, the WinAmp-like music player brings Windows support. As well as that, Qmmp 0.7.4 added ffmpeg 2.1 support and various bug fixes.
Changes in Qmmp 0.7.4:
added Galician translation
added ffmpeg 2.1 support
added m3u8 playlist extension
improved ReplayGain support

fixed 24/32 bit mode
added clipping to prevent overflow

improved cdaudio plugin

added Windows support
added track cache
fixed proxy support

fixed localization of the wildmidi plugin
fixed case sensitivity while checking file extensions
fixed gcc 4.8 warnings
fixed memory leak
fixed several Windows-only bugs
fixed parsing of the m3u files with backslashes
fixed problem with absolute paths
fixed adding files from command line under Windows
fixed Meta/Win modifier in the global hotkey plugin
fixed Japanese translation.
Install Qmmp 0.7.4 in Ubuntu:
To install the latest Qmmp 0.7.4 in Ubuntu 13.10, Ubuntu 13.04, Ubuntu 12.10, Ubuntu 12.04, Linux Mint and their derivatives, press Ctrl+Alt+T to open terminal and run commands below one by one:
sudo add-apt-repository ppa:forkotov02/ppa

sudo apt-get update

sudo apt-get install qmmp qmmp-plugin-pack
Once installed, open Qmmp from Menu or Unity Dash: