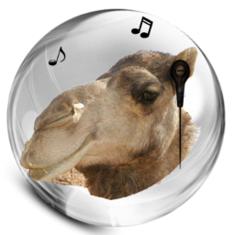 Gmusicbrowser is an open-source jukebox for large collections of mp3/ogg/flac/mpc/ape files. This tutorial will show you how to install the latest version, so far it's gmusicbrowser 1.1.11, in Ubuntu via PPA.
Gmusicbrowser 1.1.11 was released a few days ago, and here's the changelog:
improve search responsiveness (improve responsiveness of SimpleSearch)
add auto-update mode that keeps browser lists sorted and filtered (on by default, can be disabled in the songlist/songtree option menu)
picture finder plugin: update google image, add bing and yahoo, various small changes
albuminfo plugin: update and fix parsing of Allmusic's pages
various improvements to song properties and mass-tagging dialogs
gstreamer : add option to monitor pulseaudio's volume, off by default as it is unstable due to thread problems with the libraries
close-to-tray option no longer depends on the use-tray option
various improvements and small fixes to error dialogs asking to retry
fix default filters "added today" and "played today" doing the opposite of what they say (only fixed for new users, if you were affected you have to edit them to fix it)
add a new-page button on TabbedLists/Context/NB (can be disabled with newbutton=0)
better handling of vertical scripts in vertical tabs
fix combo boxes for setting artist options in the misc tab of preferences
fix dialog for selecting label icons up-scaling small icons
dbus API: make CurrentSong output more fields
songtree: add $discname group variable
translation updates: Chinese(Taiwan), Finnish, German, Korean, Russian, Spanish
Install gmusicbrowser in Ubuntu:
Press Ctrl+Alt+T on keyboard to open terminal. When it opens, run below commands one by one. It will always install the latest packages from launchpad PPA:
sudo add-apt-repository ppa:andreas-boettger/gmusicbrowser-daily

sudo apt-get update

sudo apt-get install gmusicbrowser
Currently the PPA supports Ubuntu 13.10, Ubuntu 13.04, Ubuntu 12.10, Ubuntu 12.04, Linux Mint and their derivatives.
If you don't like PPAs, download & install the .deb package from launchpad page