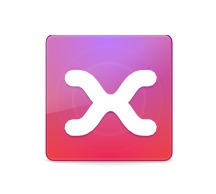 Xnoise, a GTK media player with intuitive user interface and great speed now is available for Ubuntu 14.04 Trusty in its PPA.
Xnoise allows listening to music and playing video in a very intuitive way: You can easily search the library and drag each artist, album or title to the tracklist (to any position in any order).
Xnoise has a whole lot of features. Among these are:
Simple GUI without clutter
Fast(!) searchable media library
Album Art view for a convenient view on album cover images
Music and Video support
Equalizer with sound presets
Automatic media folder monitoring
Integrated ID3/Xiph/Wma/Ape/… tag editing
Automatic album art fetching
Android device and other media player support
'Now playing' pane
State restore
Can play virtually all media via GStreamer
Media key support
Lightweight and speedy!
Optional Ubuntu unity integration (Quicklists, HUD, ..)
Plugins for MPRIS, Magnatune, LastFm (album art and scrobbling), Lyrics fetching, Notifications, Ubuntu Soundmenu, …
Available for a lot of different languages
&nsb;
Screenshot: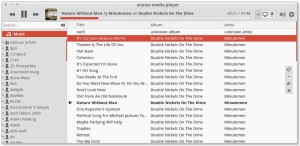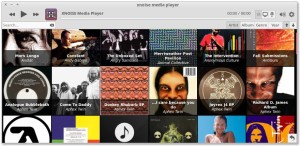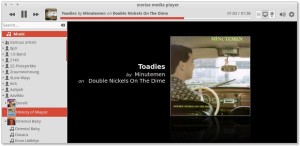 Install Xnoise:
Add the PPA to get the latest version of Xnoise. To get started, press Ctrl+Alt+T on keyboard to open terminal. When it open run command to add the PPA:
sudo add-apt-repository ppa:shkn/xnoise
After that, install the media player after checking for updates:
sudo apt-get update

sudo apt-get install xnoise