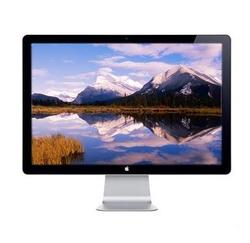 SyncWall, a wallpaper changer with multi-monitor support, is now at version 2.0.0. In this tutorial I will show you how to install or upgrade it in Ubuntu 14.04, Ubuntu 13.10, Ubuntu 12.10, or Ubuntu 12.04.
As you may know, SyncWall is quite a basic wallpaper changer with the ability to synchronize wallpaper change between several workstations with a basic (and unsecured) client/server protocol. Another interesting feature is a simple multi-monitor support. Because SyncWall is written with Qt, it runs on Windows and Linux.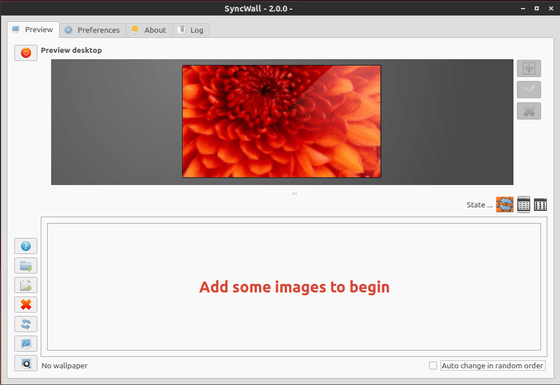 Changes in SyncWall 2.0.0:
Autostart on linux
Direct synchronization of wallpapers across network (sharing the same file is no more used)
Add Romanian translation. Thanks to jaff.
Change default location of translation file on linux ("/share/hotshots/locale" instead of "/share/locale")
Ability to keep wallpaper system settings (on Windows)
Add MacOSX target
Add debian package files
Bug fixes:

find the correct path for translation files on linux in some cases
incorrect display on multiple screen configuration in some cases
incorrect display of splashscreen on linux in some cases
incorrect decoding of image parameters during synchronization
incorrect clipping with horizontal center alignment
relaunch scheduler when wallpaper is changed manually
invalid lock of UI in server mode
incorrect behavior with fixed time scheduling
compilation error on quite old CentOS platform
Install SyncWall in Ubuntu:
The Webupd8 Team PPA, maintained by the popular Ubuntu Linux blog webupd8.org, provides the latest build of SyncWall for all current support Ubuntu releases.
To add the PPA, press Ctrl+Alt+T on keyboard to open the terminal. When it opens, run the command below:
sudo add-apt-repository ppa:nilarimogard/webupd8
Then update and install the wallpaper manager via:
sudo apt-get update

sudo apt-get install syncwall
(Optional) Uninstall:
To remove the ppa, run:
sudo apt-get remove syncwall && sudo apt-get autoremove
To remove the PPA:
sudo add-apt-repository -r ppa:nilarimogard/webupd8