Grub Customizer is a graphical tool for managing the Grub boot entries in Ubuntu Linux.
With it, you can set the default OS, add/remove boot entries, change boot order, set an background image, and more.
This simple tutorial is going to show you how to install the Grub Customizer in Ubuntu 14.04 Trusty Tahr from the developer's PPA.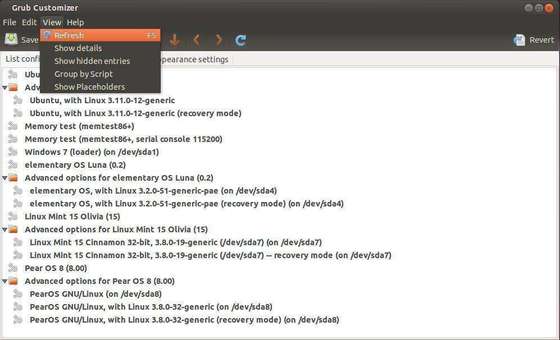 To get started:
press Ctrl+Alt+T on keyboard to open the terminal. When it opens, paste the commands below and run one by one:
sudo add-apt-repository ppa:danielrichter2007/grub-customizer

sudo apt-get update

sudo apt-get install grub-customizer
Once done, you're able to open this tool from the Unity Dash or application menu. Enjoy!