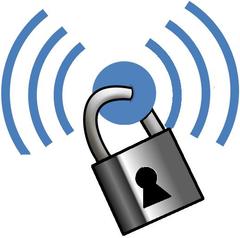 This quick tip is going to show you how to create wifi hotspot in Ubuntu 14.04 so that you can share a wired internet connection with Android devices through your wireless card.
I've written about this in another post using a third-party app called ap-hotspot, but some readers said that not work.
The pre-installed Network Manager in Ubuntu Unity does not support Access Point (AP) mode which is required for Android devices. Fortunately, KDE's connection editor support this mode, below is how:
NOTE: To do below steps, your Wireless Card must support Access Point (AP) mode.
1. Click the link below to bring up Ubuntu Software Center and click install kde-nm-connection-editor:
Click Install KDE's Network Manager
2. Once installed, press Alt+F2 and run command to launch the app:
kde-nm-connection-editor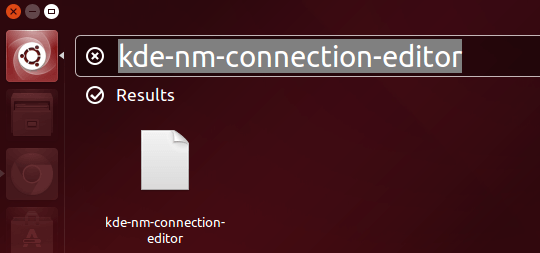 3. Click Add button and choose "Wireless (shared)" from the drop-down list.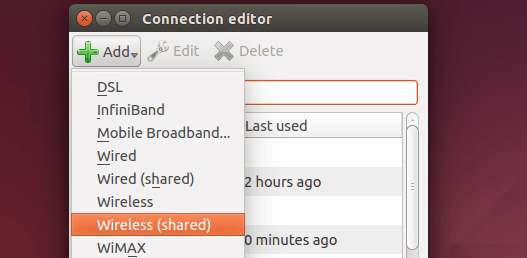 4. Type in a name, ssid, and select Access Point mode. If want, set up a password under Wireless Security tab. Finally, click OK.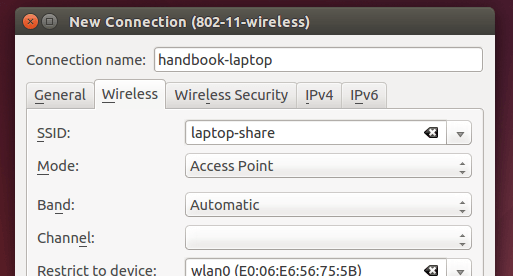 5. Already connected Wired internet? OK, click Network Manager applet on Unity panel and then choose "Connect to Hidden Wi-Fi network", choose the connection you created in previous step and click Connect button.

6. Finally, your Network Manger menu should like this: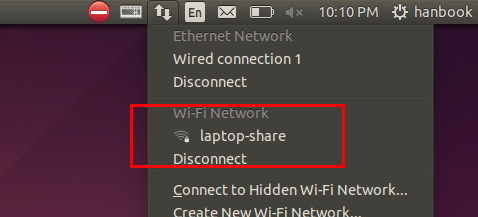 Turn on WLAN on your Android phone and you'll see the access point in the list. Click connect and enjoy!