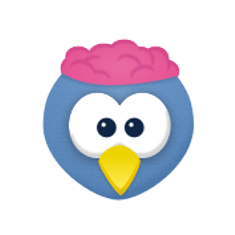 Never heard of Corebird? It's a native GTK+ Twitter client for Linux which has a modern and responsive design that looks kinda similar to the official Twitter app for Mac.
Corebird is a free and open source project created by Timm Bäder, AKA "baedert". It carries the whole essential twitter features, such as Streaming of Tweets, Mentions/Notifications, Favorites, Direct Messaging, Lists, Filters and an integrated search.
With the advantage of the latest GTK+3 features, the application makes use of the new Header Bars. With the gstreamer and gstreamer plugins, corebird allows to view any videos (i.e. no vines and no twitter gifs).
The application is well intergrated with with GNOME Desktop. It supports GNOME Shell Application Menu and displays the number of Twitter notifications on the lockscreen.
Screenshots (ubuntu 14.04 64-bit):
Install Corebird in Ubuntu via PPA:
I've successfully built this twitter client into my PPA, available for Ubuntu 14.10 and Ubuntu 14.04.
Corebird depends on gtk+3 (>= 3.12), so Ubuntu 14.04 user need to add GNOME3 and GNOME3 Staging PPA. As the Staging PPA is for test use, it might break your system, use it at your own risk!!
1. (For Ubuntu 14.04 only) Press Ctrl+Alt+T on keyboard to open the terminal. When it opens, run the commands below one by one to add the required PPAs:
sudo add-apt-repository ppa:gnome3-team/gnome3

sudo add-apt-repository ppa:gnome3-team/gnome3-staging
2. (For both Ubuntu 14.10 & 14.04) Add my PPA and install corebird:
sudo add-apt-repository ppa:ubuntuhandbook1/corebird

sudo apt-get update

sudo apt-get install corebird
Or grab the .deb package directly from HERE.
Once installed, remove Gnome 3 Staging PPA via:
sudo add-apt-repository -r ppa:gnome3-team/gnome3-staging