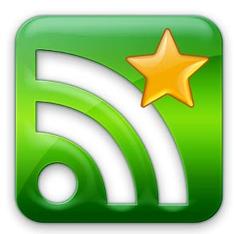 QuiteRSS RSS/Atom news feeds reader got an update recently with a few improvements and bug fixes. Now it allows you to share news to LinkedIn, Blogger, Printer Friendly.
QuiteRSS is an open-source cross-platform RSS/Atom news feeds reader which aims to be quite fast and comfortable to user. It features embedded browser (Webkit core), feed and news filters, adblock, click to flash, import/export feeds (OPML-files), and more.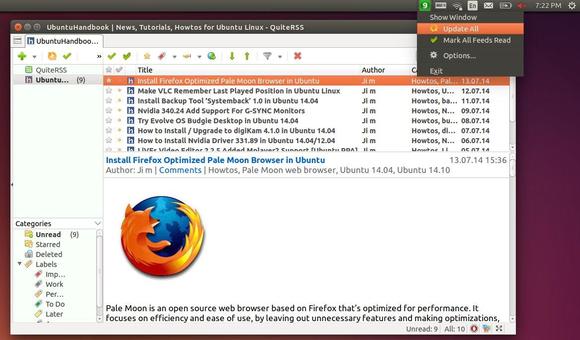 The latest v0.16.1 was released recently with below changes:
Added: Ability to filter news by link
Added: Share news – LinkedIn, Blogger, Printer Friendly
Added: Color adjustment of the feeds with disabled update
Added: Color adjustment of the alternating rows background of the news list
Fixed: Operating in some unix OS
Fixed: Display all columns if the new list despite of settings
Fixed: Parsing some feeds
Fixed: Application crash while shutdown
So now the reader allows users to share news to Evernote, Google+, Facebook, Twitter, LiveJournal, Pocket, VK, LinkedIn, Blogger, Printer Friendly, or via Email.
Install / Upgrade QuiteRSS n Ubuntu:
The official Ubuntu PPA provides the latest builds for Ubuntu 14.04, Ubuntu 13.10, Ubuntu 12.04 and their derivatives.
Press Ctrl+Alt+T on keyboard to open the terminal. When it opens, run the commands below one by one will add the PPA and install the reader:
sudo add-apt-repository ppa:quiterss/quiterss

sudo apt-get update

sudo apt-get install quiterss
If you have already added the QuiteRSS PPA, you can receive updates via Software Updater by running regular Ubuntu updates.