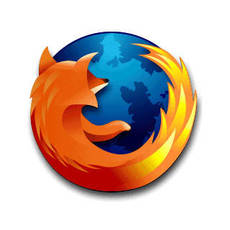 Pale Moon is an open source web browser based on Firefox that's optimized for performance. It focuses on efficiency and ease of use, by leaving out unnecessary features and making optimizations, while maintaining compatibility with Firefox extensions and themes.
Features:
Optimized for modern processors
Firefox sourced: As safe as Mozilla's flagship browser
Supported by a friendly, active community of users
Familiar, efficient, fully customizable interface (no Australis!)
Smooth and speedy page drawing and script processing
Increased stability: experience fewer browser crashes
Support for Firefox extensions (add-ons) and themes
Uses slightly less memory because of disabled optional code
Support for SVG, Canvas and downloadable fonts
Extensive support for HTML5, CSS3 and WebGL
More customization and configuration options than Firefox
Able to use existing Firefox profiles with the migration tool
This browser, even though close to Firefox in the way it works, offers a different set of features than its sibling. For example, if you need accessibility features or integration of Windows' parental controls, then Pale Moon may not be a good browser choice for you.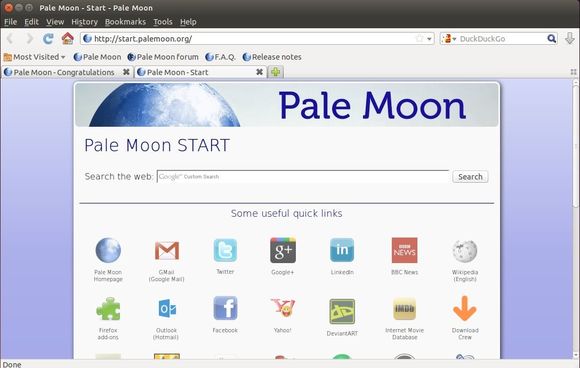 Install Pale Moon in Ubuntu:
1. Download the latest installer:
2. Extract the package and go into the result folder. Run the installer script from that folder: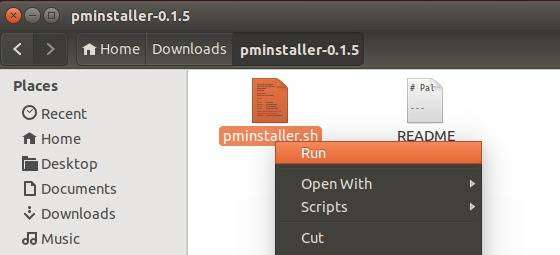 Can't find the
Run
option in the context menu? Go to the file browser's menu
Edit -> Preferences
. Under Behavior tab, check the box where it says "Run executable text files when they are opened".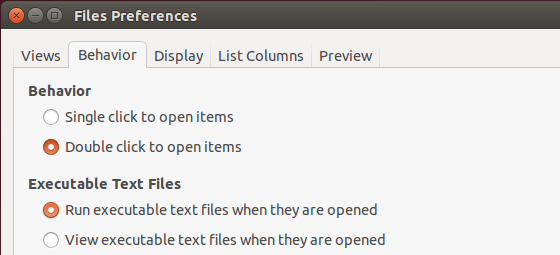 After that, restart Nautilus to apply changes by pressing Alt+F2 and running nautilus -q in the pop-up 'run a command' box.
3. Type in your user password when prompt and choose Install, Uninstall, or Upgrade the browser: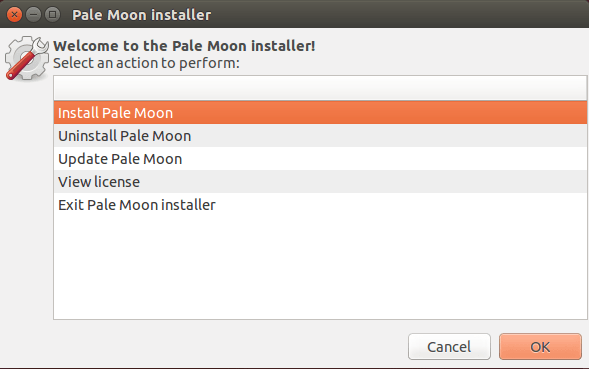 It will ask you some questions and finally download & install the browser in your system. Once Pale Moon is properly installed, you should see the below window:

Open the browser from Unity Dash and enjoy!