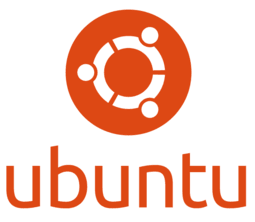 Ubuntu 14.10 Utopic Unicorn Beta 2 and its official flavors are now available for download.
This Beta features images for Kubuntu, Lubuntu, Ubuntu Gnome, UbuntuKylin, Ubuntu Studio, Xubuntu, and Ubuntu Cloud.
The Ubuntu team is pleased to announce the final beta release of Ubuntu 14.10 Desktop, Server, Cloud, and Core products.

Codenamed "Utopic Unicorn", 14.10 continues Ubuntu's proud tradition of integrating the latest and greatest open source technologies into a high-quality, easy-to-use Linux distribution. The team has been hard at work through this cycle, introducing new features and fixing bugs.

This beta release includes images from not only the Ubuntu Desktop, Server, Cloud, and Core products, but also the Kubuntu, Lubuntu, Ubuntu GNOME, Ubuntu Kylin, Ubuntu Studio and Xubuntu flavours.

The beta images are known to be reasonably free of showstopper CD build or installer bugs, while representing a very recent snapshot of 14.10 that should be representative of the features intended to ship with the final release expected on October 23rd, 2014.
see the official release note.
According to Ubuntu 14.10's release schedule, there will be:
Kernel Freeze on October 9th
Final Freeze and Release Candidate on October 16th
Final Release of Ubuntu 14.10 (Stable) on October 23rd
What to expect in the Ubuntu 14.10 Final:
Both Unity 8 (Mir) and Unity 7 (X.org) available.
Ubuntu 14.10 will bring better 3G mobile modems.
Kubuntu 14.10 will be using KDE Plasma 5.
Download Ubuntu 14.10 Beta 2:
For Unity: http://cdimage.ubuntu.com/releases/14.10/
For Kubuntu: http://cdimage.ubuntu.com/kubuntu/releases/14.10/
For Lubuntu: http://cdimage.ubuntu.com/lubuntu/releases/14.10/
For Ubuntu Gnome: http://cdimage.ubuntu.com/ubuntu-gnome/releases/14.10/
For UbuntuKylin: http://cdimage.ubuntu.com/ubuntukylin/releases/14.10/
For UbuntuStudio: http://cdimage.ubuntu.com/ubuntustudio/releases/14.10/
For Xubuntu: http://cdimage.ubuntu.com/xubuntu/releases/14.10/
For Ubuntu Cloud: http://cloud-images.ubuntu.com/releases/utopic/