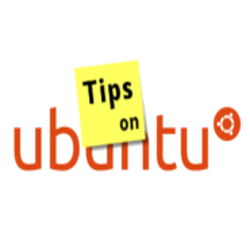 Due to legal constraints in many countries, Ubuntu does not include multimedia codecs to play mp3, movies, and DVDs out-of-the-box.
This quick tutorial will show you how to manually install the multimedia codecs to enable playback audio, video, DVDs in Ubuntu 14.10 Utopic.
Install Multimedia Codecs:
There is a package "Ubuntu restricted extras" available in Ubuntu Software Center. Installing it will pull in support for MP3 playback and decoding, support for various other audio & video formats such as mp4, avi, rmvb, wmv and more, Microsoft fonts, Flash plugin, LAME (to create compressed audio files), and DVD playback.
To install the package, just click the link below to bring up Ubuntu Software Center and click the install button:
install ubuntu-restricted-extras
During the installing process, you will be asked to accept the EULA license terms.
Tip: If you get a warning dialog says "to install ubuntu restricted extras, these items must be removed", just click the ignore because -extra versions of these libraries will be installed instead, to provide additional functionality.
Enable DVD Playback:
After installed the package above, you should be able to play normal DVDs. But for playing encrypted DVDs, libdvdread4 and libdvdcss2 are also required.
Press Ctrl+Alt+T on keyboard to open the terminal. When it opens, paste the commands below to install libdvdread4:
sudo apt-get install libdvdread4
The package provides a simple script to download & install libdvdcss2, to run the script:
sudo /usr/share/doc/libdvdread4/install-css.sh
If you can't get the libdvdcss2 package from the script, download & install,
libdvdcss2_1.2.13-0_amd64.deb for 64-bit Ubuntu.

libdvdcss2_1.2.13-0_i386.deb for 32-bit ubuntu.
from the page: download.videolan.org/ubuntu/utopic
When done, you should be able to playback (and navigate DVD menus) in most video applications, including the default Totem and VLC media player..