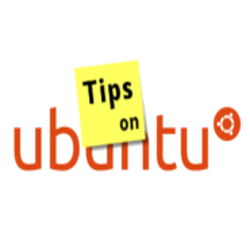 When the beginners want to customize their Ubuntu Desktops, System Settings may be the thing that first come to mind.
System Settings is available in Unity (left) Launcher out-of-the-box, it provides a group of utilities to configure your Ubuntu desktop settings, such as backups, keyboard and mouse properties, displays, network and security settings, and more.
However, there are a few basic desktop settings that are not covered by System Settings, such as GTK / icon / cursor themes, fonts, desktop icons, system cleaning and so forth.
Below I'll show you three simple tools that may help you customize your Ubuntu Desktop:
1. Unity Tweak Tool
Unity Tweak Tool was started since Ubuntu 13.04. It provides a clean and easy-to-use user interface to configure the default Unity desktop settings.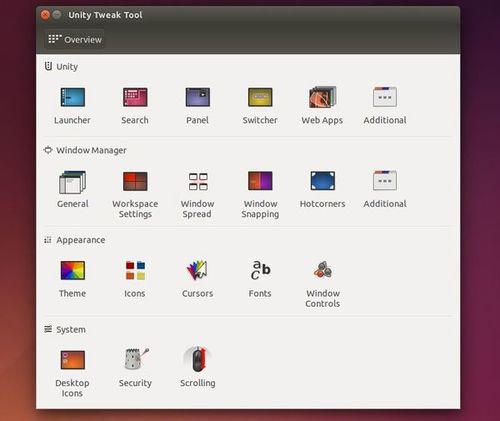 The open-source tool provides detailed configurations for Unity Launcher (left sidebar), dash (the search box), top panel, web apps, window effects, themes, fonts, and more.
One of the most notable features of Unity Tweak Tool is that each configuration tab contains a "Restore defaults" button allows to revert original settings.
To install Unity Tweak Tool, click the below button to bring up Ubuntu Software Center and click install:
Click Install Unity Tweak Tool
2. Ubuntu Tweak
Ubuntu Tweak was started 6 years ago since Ubuntu 8.04. It's one of the most popular Ubuntu configuration tools. Unfortunately, it is not made into Ubuntu universe repositories so far.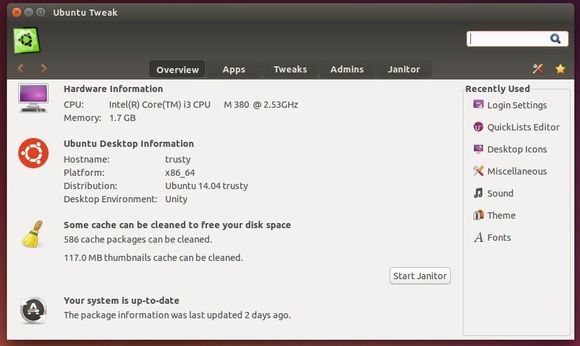 Ubuntu Tweak features:
a quick overview of your system information
quick install featured applications.
configure themes, fonts, login settings, quicklists (Launcher icons' context menu), and more
clean browser cache, system cache, and old kernels.
provide online wallpaper HD.
Ubuntu Tweak .deb installer is available for download at the link below:
3. Gnome Tweak Tool
Gnome Tweak Tool is a basic configuration tool specially designed for Gnome Desktop Environment. It's a good choice if you're using Gnome Shell session in Ubuntu. But it looks broken in the default Unity DE due to the new client-side decorations.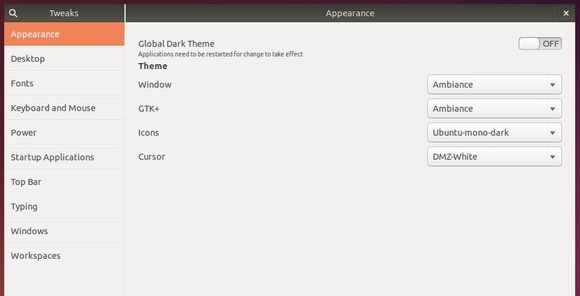 Gnome Tweak Tool is available in Ubuntu universe repositories, just search for and install it in Ubuntu Software Center.