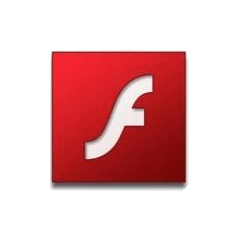 Firefox browser does not play flash out-of-the-box in Ubuntu. We need to manually install the Adobe Flash Player and below is how.
As you may know, Adobe abandoned flash for Linux in 2012. For Flash Player releases after 11.2, the Flash Player browser plugin for Linux will only be available via the "Pepper" API as part of the Google Chrome browser. Adobe will provide security updates for Flash Player 11.2 for five years.
The Adobe Flash Player 11.2.x is still available in Ubuntu repositories and below is how to install it in Ubuntu 14.10.
Click the link below to bring up Ubuntu Software Center and click the install button:

The package doesn't contain the actual flash player, it's only an installer that automatically downloads and installs the source tarball from the Canonical Partners repository.
If you have already enabled Canonical Partners repository, available in Software & Updates -> Other Software tab, you can directly install the Flash Player (the real package) package from Ubuntu Software Center:

Once installed, re-launch your Firefox browser and enjoy!