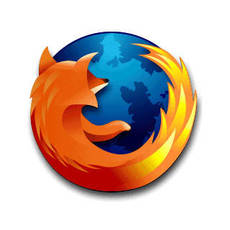 Mozilla Firefox has reached version 33.0. It has been made into main repositories for Ubuntu 14.04, Ubuntu 12.04, and derivatives.
See what's new in the Firefox 33:
OpenH264 support (sandboxed)
Improved search experience through the location bar
Slimmer and faster JavaScript strings
Search suggestions on the Firefox Start (about:home) and new tab (about:newtab) pages
Windows: OMTC enabled by default
New CSP (Content Security Policy) backend
Support for connecting to HTTP proxy over HTTPS
Improved reliability of the session restoration
Azerbaijani [az] locale added
Proprietary window.crypto properties/functions removed
JSD (JavaScript Debugger Service) removed in favor of the Debugger interface
@counter-style rule from CSS3 Counter Styles specification implemented
DOMMatrix interface implemented
Cubic-bezier curves editor
Display which elements have listeners attached
New sidebar which displays a list of shortcuts to every @media rule in the current stylesheet
Paint flashing for browser content repaints
Editable @keyframes rules in the Rules section of the Inspector
CSS transform highlighter in the style-inspector
Fix incomplete downloads being marked as complete by detecting broken HTTP1.1 transfers (237623)
Various security fixes
How to Upgrade Firefox:
Just run regular updates via Software Updater will bring you to the latest Firefox 33. You can choose only upgrade Firefox from the utility if you don't want to upgrade all your system.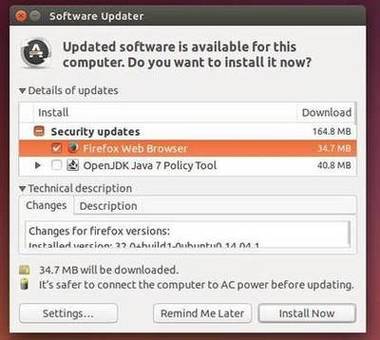 If you don't see Firefox in the update list, change the download server to Main Server from Software & Updates or Software Sources utility.